'Monster: The Jeffrey Dahmer Story' release date, plot and the star cast in detail
With 17 plus murders spanning over a decade time period, the web series depicts a terrifying story of one of the most dreaded serial killers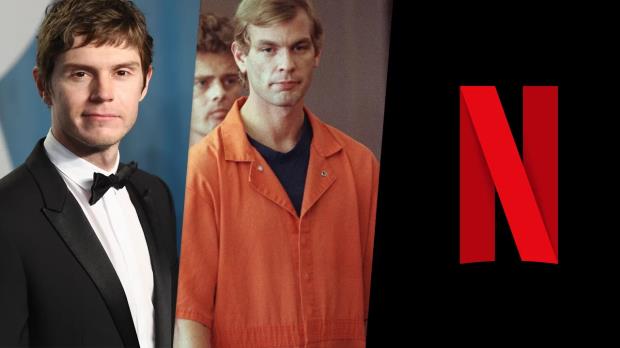 -

OTT giant Netflix is all set to showcase the story of Jeffrey Dahmer, one of the world's most infamous and dreaded serial killers.

The co-creator of Monster: The Jeffrey Dahmer Story, the series' full title has teamed up with his former partner Evan Peters who will be playing the role of the infamous killer.

The web series will present the horrendous story of the killer that claimed the lives of 17 men and boys in between 1978 and 1991. The spectacular makeup for the role makes Peter absolutely unrecognizable.

The Plot:

The Jeffrey Dahmer story will even showcase how he dismembered his 17 victims and engaged in necrophilia and cannibalism. The story will also present his victim's viewpoint, and the people involved in stopping him on his rampage mission, besides featuring the people who knew about him.

The series as per the makers will also put forth the systematic failures on display that easily made him proceed in his task for these many years. While going through the official Netflix synopsis of the series it says, "Between 1978 and 1991, Jeffrey Dahmer gruesomely took the lives of seventeen innocent victims.

Is Monster: The Jeffrey Dahmer Story a true story based on 'Milwaukee Cannibal' Jeffrey Lionel Dahmer?

DAHMER - Monster: The Jeffrey Dahmer Story is a series that exposes these unconscionable crimes, centered around the underserved victims and their communities impacted by the systemic racism and institutional failures of the police that allowed one of America's most notorious serial killers to continue his murderous spree in plain sight for over a decade."

The Cast:

Evan Peters is accompanied by Richard Jenkins and Penelope Ann Miller as his Parents, Lionel and Joyce. Followed by Niecy Nash who will be seen as the neighbor, and plays another major role around Peters.

Michael Learned plays Dahmer's grandmother, Catherine, and Molly Ringwald will be making her appearance as his Stepmother in the prominent role around which the story will be based among others in the series.

The horrendous yet intriguing story of Dahmer will be told over a stretch of 10 episodes and will be dropping on Netflix all at once tomorrow, September, 21st. Don't miss out on the terrifying portrayal of the most shocking stories of the time.