Published On
Moosewala killers celebrate after the murder; Party at Mundra Port in Gujarat
The assassins traveled to Gujarat's Mundra Port without fear of the police and had a party there
Author :
Samriti Bharadwaj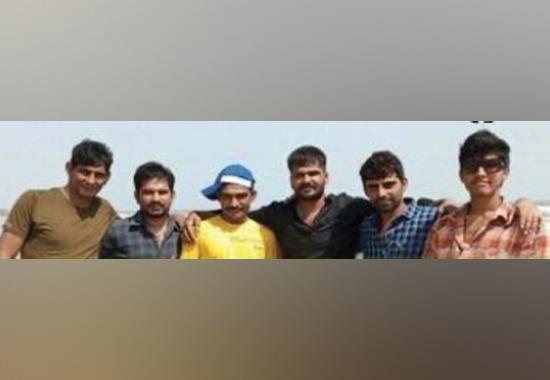 After the murder of Punjabi singer Sidhu Moosewala, there was mourning among the family and fans, but the killers continued to celebrate. The assassins traveled to Gujarat's Mundra Port without fear of the police. By the sea, they had a party here. After this photoshoot was also done. The images have finally been revealed.
Ankit, Deepak Mundi (absconding), Sachin, Priyavrata Fauji, Kapil Pandit, and Kashish alias Kuldeep are among the five shooters photographed posing on a Gujarat beach. After killing the artist, Kapil Pandit and Sachin assisted the shooters in leaving Punjab.
A video of the murderers dancing to a Punjabi song in the car after killing Moosewala was discovered on shooter Ankit Sersa's phone earlier.
When police from Delhi, Haryana, Rajasthan, Punjab, and Maharashtra conducted raids to arrest the gunmen, they were celebrating the murder of the singer.
The Punjab Police, in its charge sheet, termed Moosewala's murder as a result of the gang war between Lawrence and the Bambiha gang.
Dr. Ashok Kumar Mittal, MP, Rajya Sabha and Chancellor of LPU met Union Home Minister Mr Amit Shah
Police said that first, the Bambiha gang killed Gurlal Brar in Chandigarh on 11 October 2020. Following this, the Lawrence gang shot Rajat Kumar, a member of the Bambiha group, in November 2020. Manpreet Bhau, a member of the Lawrence gang, and other suspects were arrested.
Lawrence Group murdered Youth Congress leader Gurlal Pehalwan in Faridkot in February 2021 in revenge for the death of Gurlal Brar. In return, Jaggu Bhagwanpuria and Lawrence's shooters killed Rana Kandowalia on the Amritsar-Majitha road on 4 August 2021.
To avenge this, the Bambiha gang killed Vicky Middukheda on 7 August 2021 and Kabaddi player Sandeep Nangal Ambiya on 14 March. To avenge this, the Lawrence gang killed Sidhu Moosewala on 29 May 2022.