Published On
Moosewala murder case: Know the list of expected questions that can be asked from Lawrence
Punjab police to question Lawrence today.
Author :
Chanderveer Singh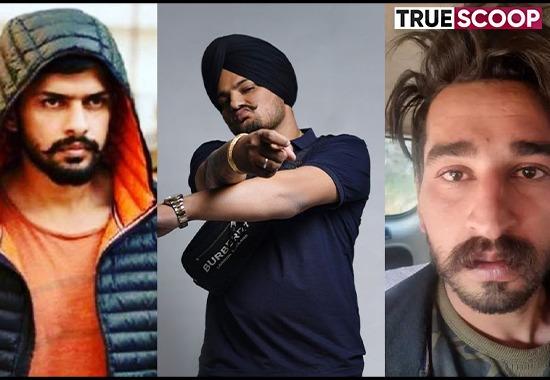 Punjab Police, yesterday, brought gangster Lawrence Bishnoi to Punjab in connection with Punjabi Singh Sidhu Moosewala's murder. Lawrence Bishnoi is being brought to the CIA staff office in Kharar Mohali after his appearance in the Mansa court today where a special team has been formed to investigate the gangster. The members of the team are Mr. Jaskaran Singh IPS, IGP PAP, Mr. Gurmeet Singh Chouhan, IPS, AIG / AGTF, Senior Superintendent of Police Mansa, Superintendent of Police, Investigation Mansa, Deputy Superintendent of Police Bathinda, and Incharge CIS Staff Mansa.
During this investigation, some very important questions will have to be asked by this specially formed team to reveal the real motive behind this murder and at the same time to expose the growing network of gangsters.

Questions to ask Lawrence Bishnoi:
Was Sidhu Musa Wala assassinated by Lawrence Bishnoi due to enmity with Vicky Midukhera?
Where did the weapons used in the murder of Sidhu Musewala come from?
Is there any cross-border connection in this murder case?
Sidhu Musewala's assassination was being planned and who were the people involved in it?
Is Pakistan's ISI also involved in the incident?
Is the Babbar Khalsa group also involved in this incident?
Did Lawrence Bishnoi demand any ransom from Sidhu Musewala before the assassination?
How did Goldie Brar, who is based in Canada, get in touch with him?
How many betel nuts were given for the murder of Sidhu Musewala?
Where are the weapons used after the massacre now?
Lawrence Bishnoi was reportedly brought to the CIA staff office in Kharar, Mohali for questioning. A list of about 25-30 questions has been compiled for Lawrence Bishnoi. After questioning him here, Lawrence will be sent to a secret location. The decision was made given the threat to Lawrence's life.
Lawrence Bishnoi's lawyer had raised questions about his safety. The lawyer described Lawrence's threat of a fake encounter. However, the police brought Lawrence safely to Punjab in two bulletproof vehicles. A team of 50 officers was present. The entire route was videographed upon entering Punjab. Lawrence is now under tight security. Only select officers are allowed to approach Lawrence.