Moosewala murder case: NIA questions Sidhu's close aide singer Afsana Khan in gangsters nexus probe
NIA took control of the investigation into two cases involving criminal gangs operated from northern India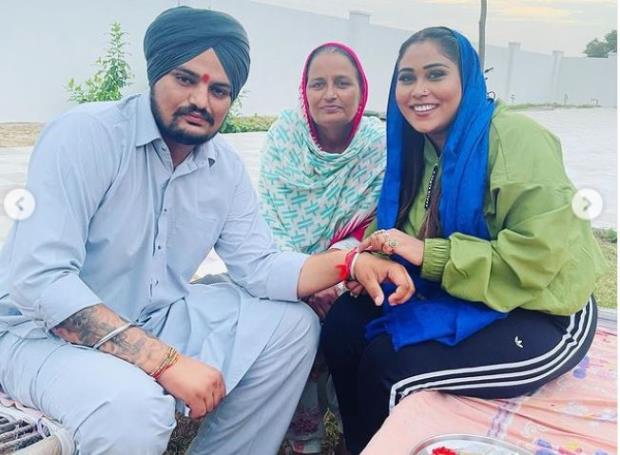 -

Punjabi singer Afsana Khan was called in for interrogation on Tuesday after the National Investigation Agency (NIA) took control of the investigation into two cases involving criminal gangs operating from northern India.

Afsana Khan is a close friend of the deceased Punjabi singer Sidhu Moose Wala. She recorded her statement at the NIA headquarters in New Delhi.

According to reports, the late singer had told to Afsana that he was getting threatening calls. These factors compelled the NIA to summon the singer and record her statements.

Summoning Afsana Khan is considered in the context of NIA's goal of bringing down organized crime networks and gangsters in the country. The agency recently carried out several searches and works closely with the Delhi, Punjab, and Haryana police departments.

Jalandhar: Ruckus near the railway station on Diwali night; miscreants looted a liquor shop and beat up workers

The NIA has filed over six cases against several wanted gangsters, including Bishnoi, Bambiha, and Rinda gang members. As a result, numerous sites have been searched across the country. The agency searched over 52 places across four states last week. The NIA also searched 50 places on September 12.

Earlier in September, Deepak Mundi, who is accused of killing Sidhu Moose Wala, was arrested in a joint operation with his two companions. Other two shooters-- Priyavrat Fauji, Kashish, and Ankit Sersa were also arrested while Jagroop Singh Roopa and Manpreet Mannu were killed in an encounter.

Singer Sidhu Moosewala was killed by assailants on May 29 in Jawaharke village of Mansa district. The incident took a day after the singer's security was withdrawn by the Punjab police.