Published On
Mothers Day 2022: Know its significance, history and much more!
A mother devotes her life to her child from the time of birth until the moment she takes her last breath
Author :
Nishtha Jairath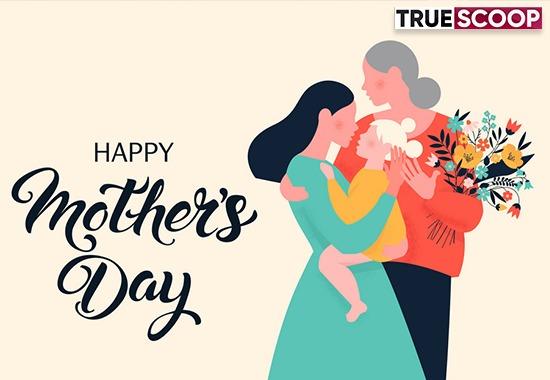 In this world, everything can be replaced but one thing which cannot be replaced in life is our mother. She is the only one who devotes her life to her child from the time of birth until the moment she breathes her last. Mother's Day is observed on the second Sunday in May in India, however, it is observed on different days in different nations throughout the world. To demonstrate their love, respect, and appreciation for their mothers, children frequently buy gifts and do activities that are appreciated by their mothers.
What all is done on Mothers day:
On this special day, Mothers are usually relieved of all responsibilities and permitted to rest while the rest of the family takes over. The celebration of the day typically includes flowers, cakes, gifts, and preparing dinner for the family. The significance of the day is to make all the mothers feel special.

How the celebration of this began:
Mother's Day was first observed in the United States in 1908 when a woman called Anna Jarvis wanted to establish Mother's Day as a recognized holiday to honor her mother, Ann Reese Jarvis, a peace campaigner who had died three years before. Anna had a memorial for her mother built in West Virginia's St. Andrews Methodist Church, which is today known as the International Mother's Day Shrine. Anna Jarvis wanted to pay tribute to her mother because she believes a mother is "the person who has done more for you than anybody else on the planet."