Published On
Movies on OTT in September: From Cuttputlli to Tom Hanks' Pinocchio, the complete playlist to keep you entertained this month
Now with September setting in today, the month has some masterpieces on display coming in from a wide range of genres, right from action thrillers to historical incidents, be it romance or mystical work play
Author :
Tushar Singh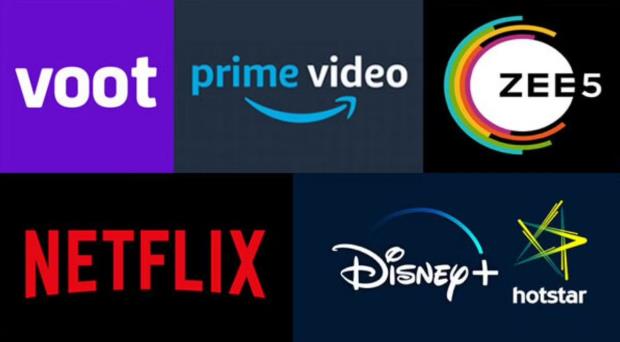 Ever since the OTT has marked its presence in the web space the platforms all in total have justified its presence and have taken wonderful care of people's dose of entertainment either be it any production of film stars or the original content coming from any OTT it hasn't disappointed its viewers.
Moreover, with the handiness viewing option, it serves alongside the cheap accessibility for a wide range of content that streams exclusively on the platform OTT at contemporary times has become the best choice for viewers, especially among the millennials.
Now with September setting in today, the month has some masterpieces on display coming in from a wide range of genres, right from action thrillers to historical incidents, be it romance or mystical work play.
Here is what aligned for you this month, a complete playlist of the work of art on display that will look after your entertainment dose this whole September.
1. Cuttputlli: Akshay Kumar starrer featuring as a cop hunting down a child kidnapping racket in the city. Casting Rakul Preet Singh in lead to release on 2nd of September on Disney Plus Hotstar.
2. Jogi: A Diljit Dosanjh starrer showcasing the charm and liveliness of brotherhood and humanity around the curse of communalism and tragedy at its peak. Diljit will be accompanied by Mohd. Zeeshan Ayyub in this historical drama which releases on the 16th of this month on Netflix.
3. Babli Bouncer: The charm of Tamannah Bhatia is on display in a whole new avatar as a female bouncer, a profession that is usually male-dominated. Saurabh Shukla and others will be on the sight in the movie releasing on September 23rd at Disney Hotstar.
4. Plan A Plan B: A rom-com starring Ritesh Deshmukh alongside Tamannah Bhatia the story of which revolves around a successful divorce lawyer and a matchmaker, with a secret, having cross paths and exploring if opposites coexist or attract. To stream on Netflix towards the month's end on September 30th.
5. Love in the Villa: A fairly successful newly single woman learns the Italian villa she reserved is double booked and will have to share it with an Englishman who is cynical yet handsome. Released today on Netflix.
6. Obi-Wan Kenobi: A Jedi's Return: A documentary based on the making of The star wars series Obi-Wan Kenobi and the never seen footage. Featuring Deborah Chow and Ewan McGregor is a must-watch light-hearted program along with showing the challenges that the makers went through in making this. To stream on Disney Hotstar from the 8th of this month.
7. Pinocchio: A live-action adaptation of Disney's Pinocchio starring Tom Hanks and Cynthia Erivo and Adventure Comedy releasing on the 8th of this month on Disney Hotstar.
8. End of the Road: A recently widowed Brenda, drives her family cross-country to start a new life. In the New Mexico desert, cut off from help, they must learn to fight back when they become the targets of a mysterious killer. The mystical drama will stream on- Netflix starring Queen Latifah and Beau Bridges from 9 September.
Real vs Reel: Is Akshay Kumar starrer Cuttputlli a true story based on a Soviet psycho serial killer?
9. Do Revenge: Starring Camila Mendes alongside Maya Hawke and others the drama plot is based on the revenge that is taken from the bullies the character faces. Streaming from 16th of this month on Netflix.
10. Goodnight Mommy: Mystical thriller around an unresolved development after twin brothers upon their arrival in their mother's house when they find things are not as usual as they should be. Featuring Naomi Watts and Camron Crovett from the 16th of this month on Amazon Prime.
11. My Dear Bootham: A young boy is puzzled upon encountering a genie who has descended to help him. He gradually befriends the spirit and cherished his company. With Prabhu Deva in lead, the movie releases tomorrow on Zee 5 and is a must-watch for children.
12. Ek Villain Returns: The story of 2 men in one-sided love. The paths they choose to fulfill their love stories decide who the Hero is and who is the Villain. Featuring the likes of John Abraham, Arjun Kapoor, and Tara Sutaria from the 9th of September on Netflix.
13. Thor: Love and Thunder: One of Marvel's unique creations around the story of Thor who enlists the help of Valkyrie, Korg, and ex-girlfriend Jane Foster to fight Gorr the God Butcher, who intends to make the gods extinct. The mixture of action and romance will amuse you from the 8th on Disney Hotstar.
14. Vikrant Rona: Action cum adventure based on the backdrop of a historical outset in a remote village of the past. Stars Sudeepa and Nirup Bhandari among others to release on the 2nd at Zee 5.
15. Khuda Hafiz 2: Agni Pariksha: Inspired by the true events about which is not much known. An action-packed Vidyut Jammwal classical who is on a trail of doing whatever he can to get his family back. Shivalika Oberoi will be seen beside Vidyut in the movie that is all set to hit the OTT from the 2nd of this month on Zee 5.
16. The Greatest Bee Run Ever: A man's story of leaving New York in 1967 to bring beer to his childhood buddies in the Army while they are fighting in Vietnam. Featuring Zac Efron and Russell Crowe. The dramatic build journey will begin on the 30th on Apple Plus TV.
17. Hocus Pocus 2: 3 young women accidentally bring back the Sanderson Sisters to modern-day Salem and must figure out how to stop the child-hungry witches from wreaking havoc on the world. Featuring Hannah Waddingham and Doug Jones in the comic fantasy all set to amuse you from the 30th of this month on Disney Plus Hotstar.
18. Blonde: A fictionalized chronicle of the inner life of Marilyn Monroe. The biographical build will feature Ana de Aramas and Lily Fisher among others. Be ready to dive down into the life of Monroe from the 28th on Netflix.