Published On
Real vs Reel: Is Akshay Kumar starrer Cuttputlli a true story based on a Soviet psycho serial killer?
The answer to this question is yes. Akshay Kumar starrer Cuttputlli is a true story of real-life serial killer from USSR (now Russia) allegedly either of - Anatoly Yemelianovich Slivko or Alexander Spesivtsev
Author :
Ujjwal Samrat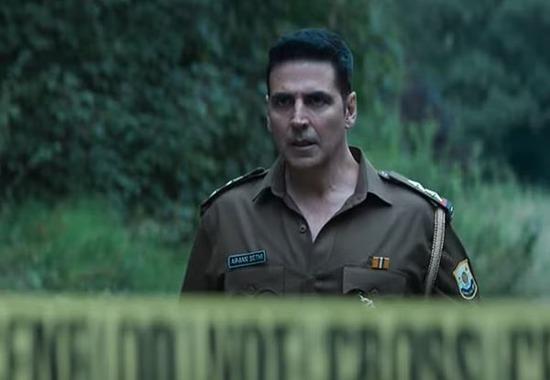 The much-awaited psychological thriller 'Cuttputlli' starring Akshay Kumar and Rakul Preet Singh will be released on Disney Plus Hotstar on September 2. After the box-office debacle of Prithviraj Chauhan and Raksha Bandhan, Akshay Kumar's Cuttputlli has opted for the OTT route and will be released on Disney Plus Hotstar. Coming with two back-to-back flops, Akshay Kumar will be looking to redeem his lost glory from his psychological thriller movie Cuttputi. Apart from Akshay Kumar, and Rakul Preet Singh actors like Shargun Mehta, Gurpreet Ghuggi, and Chandrachur Singh will also be seen in pivotal roles in the movie. Cuttputlli is directed by Ranjit M. Tiwari and is a remake of the Tamil movie Ratsasan released in 2018. Now, the question arises whether Cuttputlli is a true story or Cuttputlli is a real story or not.
The answer to this question is yes. Akshay Kumar starrer Cuttputlli is a true story on real-life serial killer from USSR (now Russia). Tamil movie Ratsasan was based on a notorious killer that was released in 2018 and Cuttputlli being the remake of the same movie makes it a true story. Ratsasan which was directed by Ramkumar in one of his interviews revealed that the psycho killer in 'Ratchasan' is based on a real person. Although Ramkumar had not revealed the name of the serial killer, later the names of two psycho Soviet serial killers- Anatoly Yemelianovich Slivko and Alexander Spesivtsev popped up.
Anatoly Slivko was a Soviet serial killer, sexual predator, and necrophile who was convicted of killing seven teenage boys in and around Nevinnomyssk, Stavropol Krai, Russian SFSR, between 1964 and 1985. Reportedly, Slivko used to molest young boys at his local youth club after tricking them into unconsciousness, killing some of them in an attempt to recreate the violent death of a teenage boy he had witnessed in 1961, which had sexually aroused him. Furthermore, on on September 16, 1989, Slivko was executed by shooting.
Coming to Alexander Spesivtsev, it is said that Ramkumar had got the idea t make the thriller after watching his news. Spesivtsev was a Russian serial killer, also known as The Novokuznetsk Monster and The Siberian Ripper. He was convicted for the killing of 4 people in Novokuznetsk in 1996. Spesivtsev, with the assistance of his mother Lyudmila used targeted street children and young women across Novokuznetsk by luring them into their apartments, where they would be tortured and killed, and sometimes cannibalized. Despite only being convicted for 4 murders, Spesivtsev confessed to 19 murders that he was accused of by police, and based on evidence is believed to have committed over 80 killings as early as 1991.
With Cuttputlli all set to release on Disney Plus Hotstar, the movie is likely to bring back the glory of Akshay Kumar.
Akshay Kumar's psychological thriller Cuttputli all set to hit on the OTT this week; When and where to watch, click for details