Published On
Navjot Sidhu As Prisoner Number 137683 At Barrack Number 10 Of Patiala Jail, With 5 Other murderers
Sidhu's new identity is prisoner number 137683 at barrack number 10 of Patiala Central Jail.
Author :
Chanderveer Singh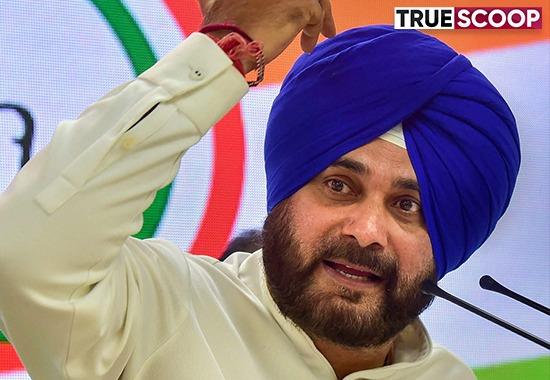 After being convicted, Sidhu surrendered to Patiala Police last night. After his primary medical check-up, he has sent to jail. Where he has been allotted prisoner number.
A senior Police official, who doesn't want to name himself, told TrueScoop that his prisoner number is 137683 and he is in barrack number 10 along with five other prisoners of murder. Sidhu's bed number is three which is made up of cement.
Answering the question about security, the police official maintained the secrecy and said we can't give you the detailed number of security personnel due to security reasons.
According to that senior police official, last night he came to jail after dinner, so he only took medicine. "As he informed the Police that he is allergic to wheat, so another special medical test is underway after which only the Jail authority will decide on a special diet", he added.
Sidhu is also not being given any VIP treatment. Inside the jail, Sidhu will have to wear white clothes with the prisoners. As per reports, a chair table, a cupboard, 2 turbans, a blanket, a bed, three underwear, and a vest, 2 towels, a mosquito net, a copy-pan, pair of shoes, 2 bedsheets, two pillow covers, and 4 kurta-pajamas are given to Sidhu.
Former PPCC chief Navjot Sidhu will have to work without pay for 3 months in jail. After this, he will be given normal daily wages as given to other prisoners.
Jail Minister Harjot Bains said that Sidhu will not get VIP treatment in jail. He said that Sidhu is also a prisoner now. He will remain in the jail-like other prisoners.
A day before yesterday, Sidhu has been sentenced to one-year rigorous imprisonment by the Supreme Court in a 34-year-old case.