Published On
NFL legend Tom Brady flies to watch his son's football game upon returning from the break
Tampa Bay Buccaneers quarterback flew down to New York to see his 15-years-old son John in action at a practice football game after his recent 11 days leave from the NFL citing personal reasons
Author :
Tushar Singh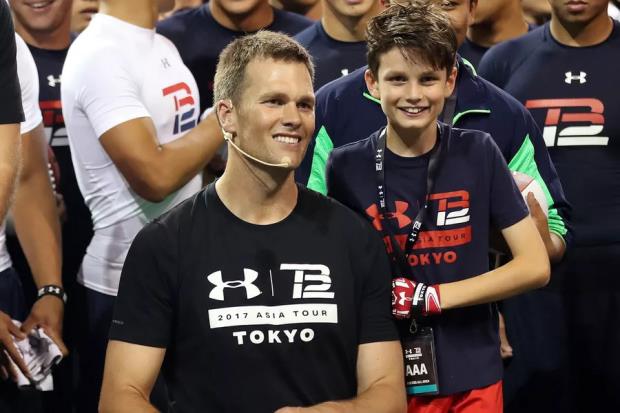 As the source has been cited in the American media, Tom Brady, 45 one of the NFL's all-time greats, and the Tampa Bay Buccaneers quarterback flew down to New York to see his 15-years-old son John in action at a practice football game after his recent 11 days leave from the NFL citing personal reasons.
As reported in the American media "Tom was in great spirits and chatted to all the parents, he flew all the way in for the scrimmage. He's such a sweet dad and is always there for Jack."
Tom was accompanied by his son Benjamin, 12, and Vivian Lake, 9 who were out to cheer for their brother. Tom is a family man which he has shown over the years with his posts and social presence.
Brady celebrated his son's birthday in Great Spirit after returning from his brief hiatus from the Buccaneers. "Happy Birthday my beautiful son," he wrote in an Instagram tribute.
The seven-time Super Bowl champion was excused from the Buccaneers last month on personal grounds which landed up in an undue controversy with Antonio Brown.
Artemis 1: NASA's Moon bound mission set for the launch; When and where to watch the second attempt in India
Brady shed some more light on his brief absence as reporters pressed him for a comment after a postseason game upon his return.
"Everyone has different situations they're dealing with, and we all have unique challenges to our lives," Brady said. "I'm 45 years old, man."