NIA conducts raids across North India in connection with narco-terrorism involving gangsters
The NIA has been conducting raids at 60 locations from Monday morning across North India of all the top-notch gangsters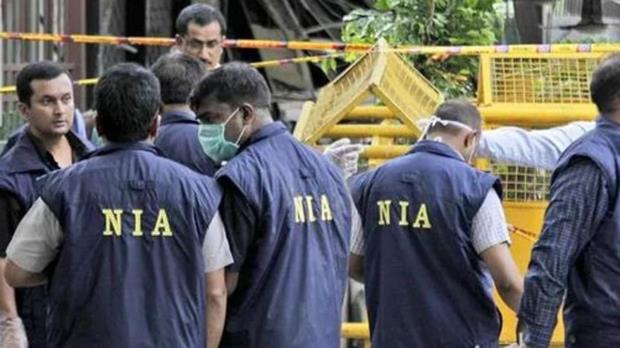 -

The National Investigation Agency has been initiating action against big gangsters like Neeraj Bawana, Kapil Sangwan and Lawrence Bishnoi. The NIA has been conducting raids at 60 locations from Monday morning across North India of all the top-notch gangsters.

Following the re-registration of two cases that Delhi Police had previously filed on August 26 in accordance with the provisions of the Unlawful Activities (Prevention) Act (UAPA), the NIA began an inquiry into the nexus.

The agency's investigators searched 60 locations in Chandigarh, Fazilka, Faridkot, Muktsar, Moga, Tarn Taran, Amritsar, Ludhiana, and Mohali districts in Punjab, East Gurugram, Bhiwani, Yamuna Nagar, Sonepat, and Jhajjar districts of Haryana, Hanumangarh and Ganganagar districts of Rajasthan, and Dwarka, Outer North, North West as part of continuous attempts to break up this global terror and criminal networks.

This morning, searches were carried out at the residences of Goldy Brar, Lawrence Bishnoi, Jaggu Bhagwanpuria, Varinder Pratap alias Kala Rana, Kala Jathedi, Vikram Brar, Gaurav Patyal alias Lucky Patyal (who was earlier detained in Armenia), Neeraj Bawana, Koushal Chaudhary, Tillu Tajpuria, Amit Dagar, Deepak Kumar alias Tinu, Sandeep alias Bandar, Umesh alias Kala, Irfan alias Cheenu Pahalwan, Ashim alias Hashim Baba, Sachin Bhanja and their close aides.

Six pistols, one revolver, one shotgun, and ammunition were found during the searches. In addition to the items mentioned above, authorities also seized drugs, cash, incriminating documents, digital devices, information about the illegal property, threat letters, etc.

NIA raids gangster Goldy Brar's house in Moosewala murder case: Team also reaches shoe seller's residence to interrogate

NIA investigations revealed that these criminal acts were not isolated local incidents but rather that there was a deeply embedded conspiracy amongst terrorists, gangsters, and narcotics trafficking crime syndicates and connections, operating from both within and outside the country. These gangs were using cyberspace to publicize these crimes in order to incite fear among the general public.

The NIA's ongoing investigations into incidents like the murder of Shaurya Chakra Awardee Comrade Balwinder Singh in Punjab further showed that the majority of these plots were developed inside prisons in various states and carried out by a network of organized foreign agents.

These gangs carried out targeted assassinations, including those of well-known individuals, in order to scare the public and demand money to fund and promote their criminal groups and activities. These gangs were also transporting drugs and firearms to raise money for their nefarious activities.