Published On
NIA Court orders framing of charges in the murder of Punjab's RSS VP Brig Gagneja against Johal and 7 others
Brig Gagneja was shot in Jalandhar in August 2016 and died almost a month and half later
Author :
Tushar Singh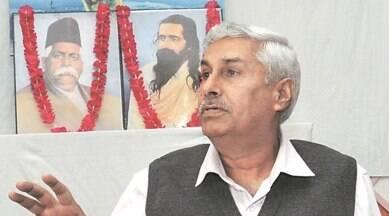 A special New Delhi-based NIA court has pronounced its order in framing charges against eight accused who have been booked in the killing of Brigadier Jagdish Gagneja (retd) who was also the state's Vice-President of Rashtriya Swayamsevak Sangh. Among those listed the name of a British national Jagtar Singh Jaggi, 'Johal' has also been named.
The case of Brig Gagneja dates back to August 6th, 2016 when he was shot that evening in Jalandhar and succumbed to his injuries nearly one and a half months later at Dayanand Medical College and Hospital in Ludhiana, it was more than a year later the main suspect was nabbed in November 2017.
Advocate Jaspal Singh Manjhpur who is counsel for the four accused, including Johal itself informed the press that the arguments were heard by Patiala House Special NIA court of Additional Sessions Judge Shailendra Malik, and then the court ordered the investigating party in the case to preside over with the charges against the eight accused.
Manjhpur went on to add, "Charges will be framed against Hardeep Singh Shera and Ramandeep Singh Bagga under various sections of the IPC, the Unlawful Activities Prevention Act and the Arms Act."
Amritsar: Man shoots down the gun-borne assailant in self-defense to avert robbery
The prime accused in the high-profile killing, Dharminder Singh Gugni, Anil Kumar Kala, Manpreet Singh, and Ravi Pal have been charged under the Arms Act, while the foreign national Johal was nabbed by the Punjab Police on November 4th, from Jalandhar.