Published On
Nicky Newman Death Reason: What happened to the 35-year-old social media influencer?
Britishers were quite inspired by Nicky Newman as she had shared her story that she was diagnosed at the age of just 30 Author :
Malkit Singh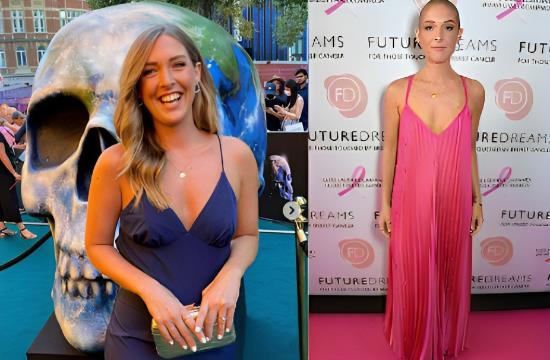 In a heart-breaking development, social media influencer Nicky Newman who was widely followed in Britain died on Monday. Nicky Newman's death was confirmed by her husband Alex who posted a heart-touching note on her Instagram profile addressing her followers. Nicky Newman had 293K followers on Instagram in which she used to share her journey in order to inspire her followers and people around the world. Now, the question arises what happened to Nicky Newman or what is Nicky Newman's death reason? To know the answer continue reading-
Nicky Newman's death reason
As per reports, Nicky Newman was battling breast cancer for the last five years. Therefore, Nicky Newman's cause of death is breast cancer. As per UK media reports Britishers were quite inspired by Nicky Newman as she had shared her story that she was diagnosed at the age of just 30. Nicky Newman had suffered a miscarriage and was later diagnosed with incurable metastatic breast cancer.
Alex took to his late wife Nicky Newman's Instagram account and wrote, "What can I say that my incredible wife hasn't already in her final post. Nicky asked me to send her message out, along with a few words from me. My bean was more than a partner or loved one to me, she truly was my lobster. We have known each other since we were 14 and throughout all the years (even when we had time apart) we were always inextricably drawn to each other. A truly rare joining of souls that were simply meant to be one. We've been asked before about why it is that we thought Nicky's page here became so popular and that is obviously a very hard question to answer. I told my bean a few weeks ago that I think it is because -
Also Read: Lauren Boebert Video: Why Republican Congresswoman was kicked out of 'Beetlejuice' musical?
"People instantly love and are drawn to you because ever since diagnosis, at the worst time of our lives, we chose not to mourn the time we are losing but rather to celebrate and cherish the time that we have left - however long that may be" Anyone that knew my wife knows this to be true. Nicky never accepted half measures, she took life with both hands and made each moment special and memorable. She has created a legacy here, a place where anyone can see that life is for positivity and smiles and happiness. Even through hardship…even if it seems impossible. Nicky has still got some incredible things to share on here and I am hoping you will stick around to see them come to fruition. I will share it with you in her place, just as she would have wanted. I just ask you bare with me a little.
Last night there was a lightning storm right above our house, my girls way of reminding us to Go Grab Life and make it count. Love to every single one of you, be safe and be good to each other."
As per UK media reports, Nicky Newman was first diagnosed with breast cancer when she was only 30 while she was in the midst of fertility treatment with her husband. Nicky noticed a change in her breast and complained of severe back pain. She was then diagnosed with incurable metastatic breast cancer, which later developed into bone cancer. Nicky had earlier said that long with a lump in her right boob, the 30-year-old noticed that her nipple had inverted, the skin was dimpling and she had a rash on one side.