Published On
No Vaccine, No School: Chandigarh Education Department soon to issue orders for 12 to 18-year-old
The administration has indicated to issue this order in a piece of information.
Author :
Priyanka Vinayak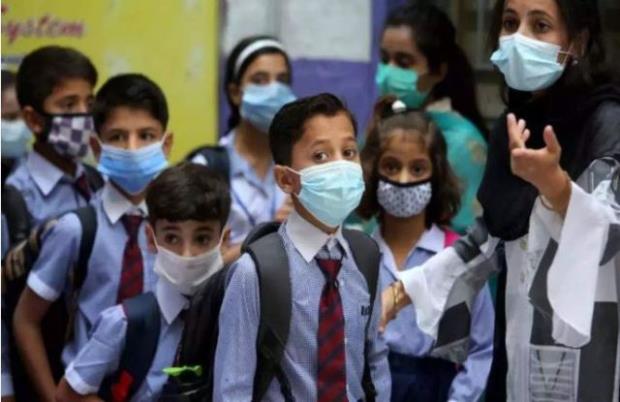 As Covid-19 cases are rising in India, the schools will again issue in their working. Amid a possible fourth wave of Corona, the Chandigarh Administration may soon issue orders regarding the vaccination of children.
Children in the age group of 12 to 18 years, who did not get the corona vaccine, can be issued orders to study through online mode. The Education Department may issue this order in the coming week. The administration has indicated to issue this order in a piece of information.
During an online study in homes, an environment like a school environment is not created. Sometimes due to connection failure or due to other reasons, the teacher and the child cannot be contacted. Children have to repeatedly increase the brightness of the mobile and zoom in to see the letters and diagrams. Teachers also have to work twice as hard in online study with hybrid mode. After studying online for 2 years in Corona, school-going children have also been told online study is a weak option.
The central government has said in the Supreme Court that the corona vaccine is completely optional and the Chandigarh administration has also reiterated this point. But, with a sudden increase in cases, the department may soon make it mandatory for the children.
Chandigarh Health and Education Department are organizing special camps in schools for Corbivax Vaccine for 12 to 14-year-old children. This includes GMSSA 38 (West), GSSS-MMT, GMHS-Vikas Nagar, GMSSS-26 TM, GMHS-49, GMSSS-Dhanas, GMHS-RC-2 and Maloya GSSS-45 on April 23rd.