Not just fans, but also celebrities, were taken aback by Pearl V Puri's arrest, and many took to social media to express their support. Ekta Kapoor, Karishma Tanna, Nia Sharma, and Erica Fernandes were among the celebrities who came out in favour of the actor, insisting that he is innocent. Divya Khosla Kumar, who starred alongside Pearl in the song video 'Teri Aankhon Mein,' recently expressed her support for him.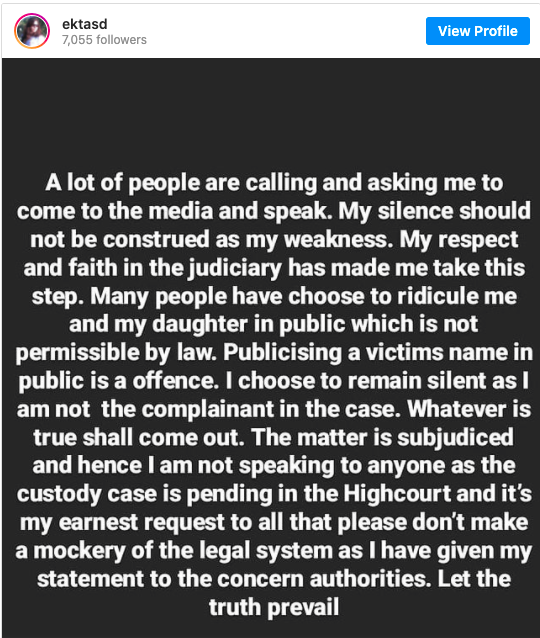 Actually Actress Ekta Sharma, who is the victim's mother, took to social media on Monday night to break her silence on the topic. She explained why she hasn't spoken to the media about the situation."A lot of people are calling and asking me to come to the media and speak. My silence should not be construed as my weakness. My respect and faith in the judiciary has made me take this step. Many people have choose to ridi
cule me and my daughter in public which is not permissible by law. Publicising a victims name in public is a offence. I choose to remain silent as I am not the complainant in the case. Whatever is true shall come out. The matter is subjudiced and hence I am not speaking to anyone as the custody case is pending in the Highcourt and it's my earnest request to all that please don't make a mockery of the legal system as I have given my statement to the concern authorities. Let the truth prevail," she wrote.

Also Read: Cat Fight: Devoleena Bhattacharjee hits back as Nia Sharma mocks her over Pearl V Puri rape case
She also shared information about the victim's family. She chastised the victim's father for 'mentally playing' with his own daughter, exploiting her for 'personal benefit' and 'ending Pearl's life and career.'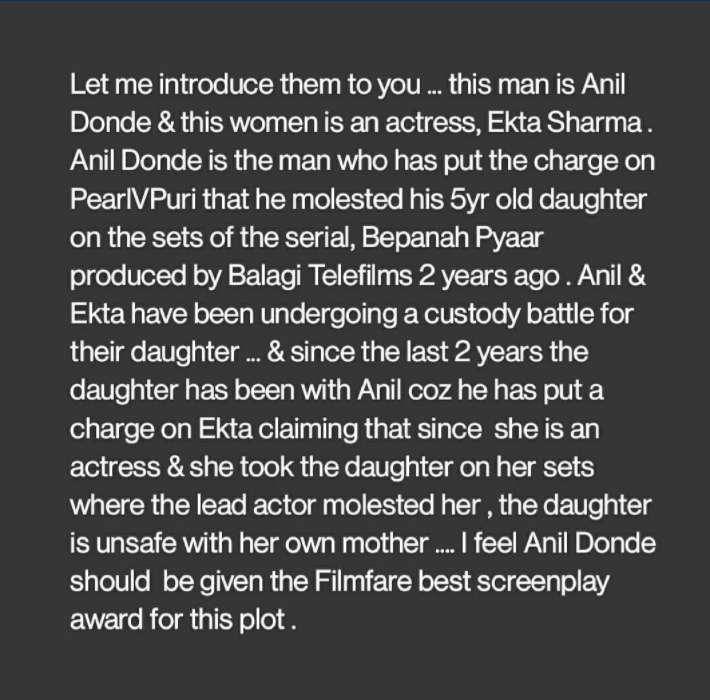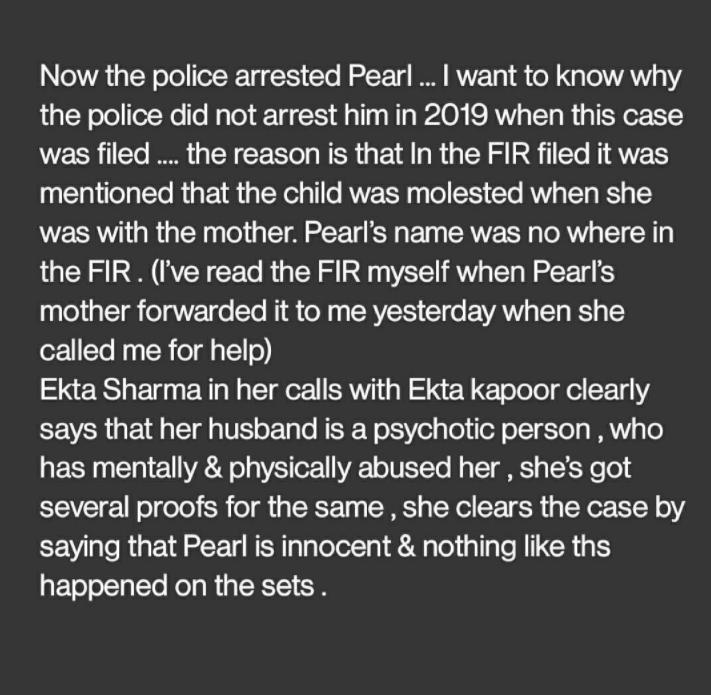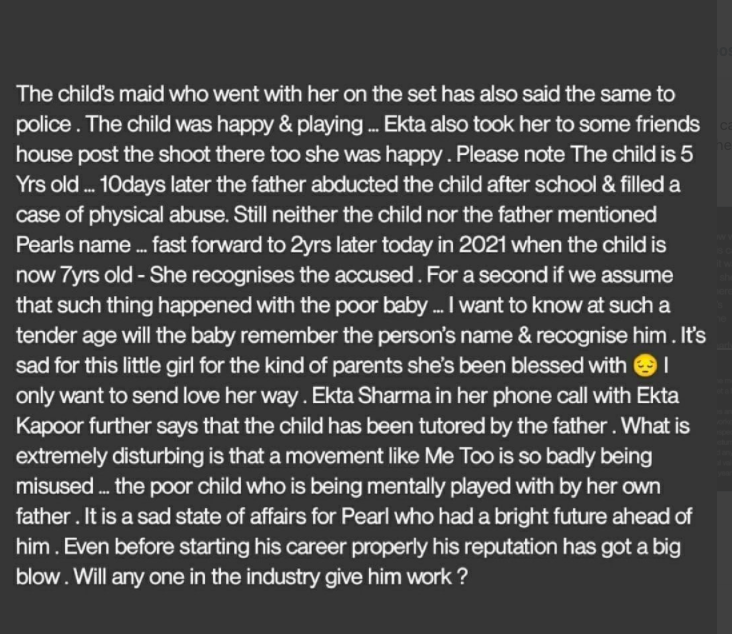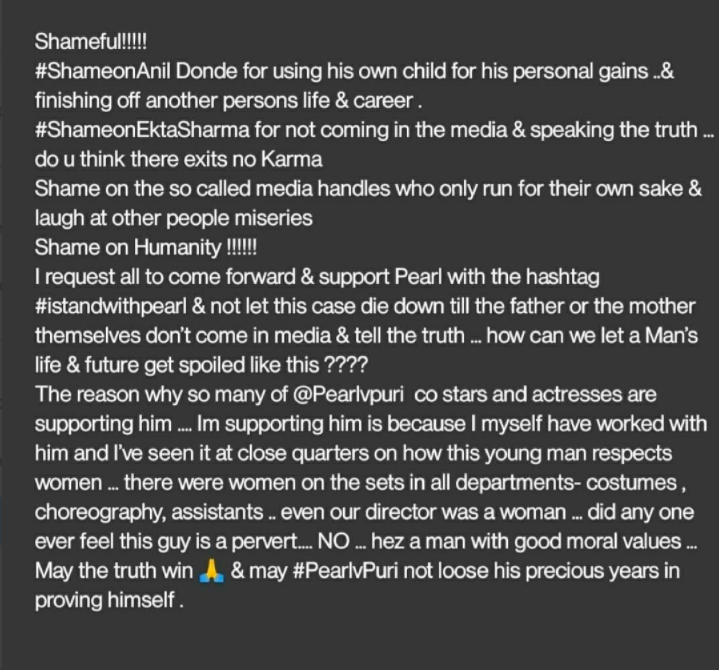 Divya also recently commented on victim's mother's post about Pearl's family condition. She wrote, "Pearl lost his father recently , his mother is a cancer patient... she has no one to help her .. she has been calling me repeatedly crying .... He has been put behind bars in a rape case under such strong sections that their is no bail ... High court is closed due to Covid & holidays .... in the meantime if something happens to Pearls mother who should we hold responsible ???? Coz the law will take its own time .... U have enough time on hand but a senior citizen suffering from cancer .... Do you realise the sensitivity of the whole case ?"

Ekta's conversation with the victim's mother was also leaked. Netizens have slammed the actors for supporting Pearl, claiming that celebrities are swaying the legal system. On Twitter, the hashtag #JusticeOverCelebPrivilege has been trending. Take a look at a selection of the most recent tweets.