Published On
Ponniyin Selvan I: Amazon reserves the streaming rights for Aishwarya Rai's Tamil epic, set to hit theaters on Sept 30th
Ponniyin Selvan is all about the story of Arulmozhi Varnam and his journey to take the throne as Chola emperor. The Chola dynasty was among the longest-ruling and most-acclaimed dynasties in Indian History
Author :
Tushar Singh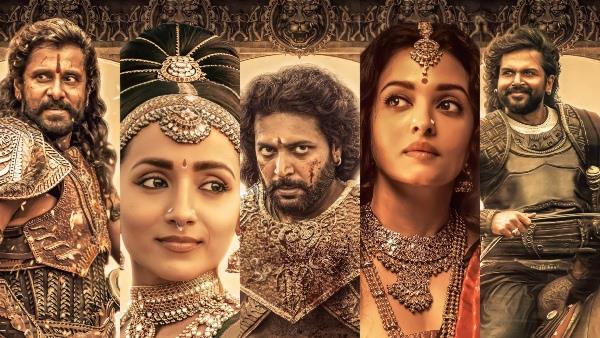 Based on Kalki Krishnamurthy's 1955 novel Ponniyin Selvan, Mani Ratnam's classical directorial starring Aishwarya Rai Bachchan and Vikram by the same name is set to release later this month.
Ponniyin Selvan is all about the story of Arulmozhi Varnam and his journey to take the throne as Chola emperor. The Chola dynasty was among the longest-ruling and most-acclaimed dynasties in Indian History.
The film releasing later this month on the 30th is the first part of two parts epic franchise. However, most parts of the film were shot in India a significant portion of Thailand will also be seen.
As per India Today, the film has been made on a budget of a whopping Rs 500 crore. Whereas, its digital rights have been sold to Amazon Prime Video. It is the third collaboration of Aishwarya and director Mani Ratnam after the 2007 Guru and 2010 epic Ravanan.
Aishwarya has previously addressed her appearance in the movie as an honor for her, during a media interaction she said, "Ponniyin Selvan is a very precious film, very dear to our hearts. It has been an absolute honor to work with Mani Ratnam again, with such a talented team of actors and technicians."
Jamtara Season 2 Releasing Date: A true story based on 'Phishing Nexus' marks its return on web space; Know when and where to watch
She further added that "The entire cast is stellar. Everyone is outstanding. What an evening for us to be regaled with AR Rahman's music. To actually celebrate this momentous occasion, also recognizing rightly the incredible coming together of iconic talents AR Rahman and Mani Ratnam.
I had the privilege of working with them at the beginning of my career—this talented duo, with Iruvar, and here I am again, as part of Ponniyin Selvan."