Published On
PORN Case: Jharkhand model files FIR in Raj Kundra alike pornography case, reveals sensitive info
The former model claimed that she was intoxicated for the purpose of making a pornographic film.
Author :
Sheetal J Bhalla
New Delhi: Raj Kundra, a businessman, has been charged with making pornographic films. This issue hasn't even calmed down, as a new case has emerged from Dhanbad. Former model Pari Paswan said that she was intoxicated for the purpose of making a pornographic film. In fact, this model has alleged that she, too, is a victim of the production company similar to Raj Kundra. That production company is said to have sexually assault woman. "I am a model and travelled to Mumbai to find employment as a model," the model says. There, by intoxicating me in cold drinks, they made my pornographic film. When I learned about this, I filed a complaint with the Mumbai Police Department.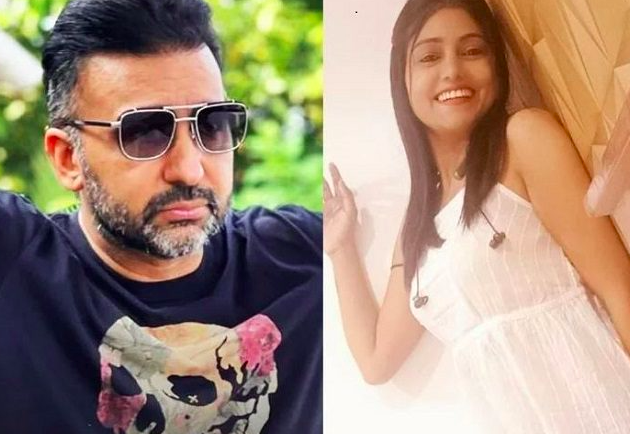 Following the revelation of this sensitive matter, Pari Paswan's family levelled several charges against the model, prompting the model to hold a press conference. She has rejected all of the allegations. The model stated that there is a gang who made these nude videos of girl and made them viral. In this regard, a complaint has been filed with the Mumbai police station. The matter of Raj Kundra was brought to light after I lodged a complaint against this gang.
Also Read:
Entertainment News: Deepika Padukone's Second Hollywood Film Is A Romantic-Comedy; Deets inside
Pari said that when she refused to pay dowry, her in-laws beat her up on July 16 after "I have filed a FIR in Katras police station seeking justice against my spouse and others," she added. In Mumbai, there is a gang that creates porn films and then they made these video viral by tricking girls.I am the victim in this sensitive case. After this, I filed FIR against the gang members at the Malwani police station.
Though her in-laws claim that the model has had illicit extramarital affairs with numerous men and has worked in porn films under Raj Kundra's production business. Her in-brother law's claims that his brother is innocent and has a 12-year-old kid.