Published On
Priyanka Wants To Tell Western World About India, Says Her Mother Madhu Chopra
In an interview Priyanka's mother said that her daughter wants to remove westerners' ignorance about India.
Author :
Chanderveer Singh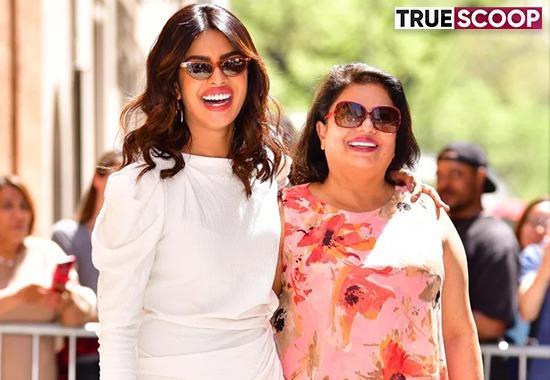 Priyanka's mother Madhu Chopra, while interacting with Hoterfly magazine, explained why Priyanka has following Indian culture and rituals even while living in America.
Madhu told, "She wants to tell them that everyone has a lot of misconceptions about India. They think that we only have maharajas, elephant-horses and snake charmers. We have best education, best IT, and best medical technology. Who will tell all this? Our culture, our customs, there are so many good things behind all this. She believes in all of them and tries to maintain them in America as well."
The couple recently got the puja done at their house in Los Angeles when their daughter came home from the hospital . Actually, their daughter Malti had returned home after spending 100 days in the hospital. Malti was born in back in January through surrogacy, but due to being premature, she had to be admitted to the hospital for a few days. It was like a festival for the couple.
Madhu also commented about her son-in-law singer Nick Jonas. Nick , who is 29 years old and he is 10 year younger than Priyanka. Some people have also pointed out fingers on this age difference. Madhu said that she does not worry about all these things. Describing Nick as 'sweet', Madhu said, "I love whoever makes Priyanka happy."