Published On
Punjab former Deputy CM OP Soni's name came up in sanitizer scam, revenue department seeks purchase record
Former Deputy CM OP Soni's name surfaced in Sanitizer scam
Author :
Samriti Bharadwaj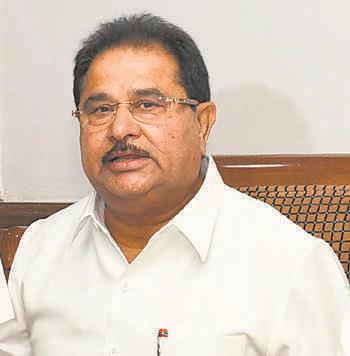 The Aam Aadmi Party is all set to take action against the veteran leaders who were ministers in the Congress government. Action is now set against former Deputy CM OP Soni. Soni's name has surfaced in the sanitizer scam. OP Soni, while being the Health Minister, is accused of buying sanitizer at three times higher price during Covid, whose entire record has been demanded by the Revenue Department.

Soni held a press conference on Wednesday to explain the allegations but later canceled it saying that the party high command has called Congress leaders to Delhi. He said that he would soon present his side. The money spent during the pandemic was taken from the Disaster Management Fund. The Revenue Department has asked the Health Department to present all the records within a week. The Revenue Department has also asked Health Department Secretary Ajay Sharma to send the entire file along with the original copy of the permission given for the purchase.

Officials of the Revenue Department said that the Health Department has procured the sanitizer at an expensive price, while at the same time the Election Department also purchased the sanitizer through Punjab Health System Corporation, which is much cheaper than the Health Department.

According to the information, 1.80 lakh bottles were purchased for the Election Commission at the rate of Rs 54.54 per bottle, while the Health Department bought the same sanitizer for itself at almost three times more price at Rs 160 per bottle. The then Health Minister OP Soni had given permission on the file to buy sanitizers for the health department.

Also read: Amritsar: Young man commits suicide by jumping from Bhandari Bridge

It is being told that Chief Minister Bhagwant Mann has also sought a report on this. However, a former health department official admitted that the rate of anything was not fixed during Covid. Now the government is preparing to take action against them.