Published On
Punjab Govt changes school timings as mercury soars, summer vacations preponed
Due to the extreme heatwave, Punjab govt has rescheduled the school timings from May 2.
Author :
Priyanka Vinayak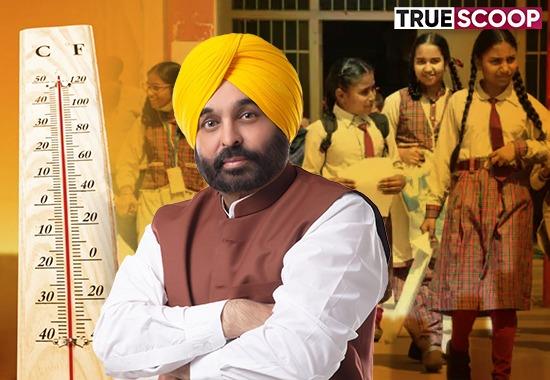 With sweltering heat continuing in the state, Punjab government Friday ordered a change in timings for government, The orders will be applicable to all government, government-aided and private school students and also announced preponing of summer vacations.
From 2nd May to 14th May all primary schools will function from 7 am to 11 am; middle, high & senior secondary ones from 7 am to 12.30 pm. Also, the schools will remain closed from May 15 to June 30 but online classes will be held from May 16 to 31.
According to the Meteorological Department, while the heat this time is injurious to health, there is also an indication of early monsoon. It is being told that this time the monsoon may come early. According to the Meteorological Department, today's maximum temperature will be 45.7 degrees Celsius, which will be 4 degrees Celsius above normal.
Also read:
Patiala Clashes: Who is responsible for the violence - Intelligence or the Local Administration?
The maximum temperature of Hoshiarpur will be 42.1, Bathinda 39, Muktsar and Barnala 44, Ludhiana 43, Amritsar 42, Firozpur 43 and Jalandhar 42 degrees Celsius. According to the Meteorological Department, there may be strong winds in some places in North India, due to which there is a possibility of rain. At the same time, many markets have started closing in the afternoon due to high heat and the roads have started remaining empty.