Published On
Jalandhar: Quarrel on a trivial matter; Close relatives killed the man by throwing bricks
Relatives killed the man by throwing bricks over a trivial matter
Author :
Samriti Bharadwaj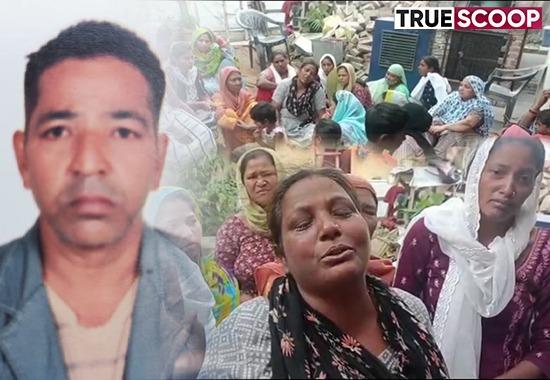 The big news is coming out from Jalandhar where an aunt and her daughters hit a man with a brick over a minor dispute with his uncle and seriously injured the man. The injured man died on the spot. The deceased has been identified as a 40-year-old Ashwani Kumar resident of Basti Sheikh Adda.

Disclosing this, the family members had said that their quarrel had been going on for the last 15 years over the land but today there was a dispute over something outside, and their mother Kaushalya with her daughter Jyoti and Nikku attacked with bricks, causing serious injuries and when he was taken to hospital, doctors declared him dead.

Also read: Chandigarh Consumer Court: Online shopping websites cannot avoid liability for selling duplicate and faulty items

ACP Waryam Singh, who was present on the occasion, said that they have already sent the body of the deceased to the Civil Hospital and further action would be taken based on the statements.