The connection between Rahul Vaidya, Aly Goni, and Jasmin Bhasin blossomed during the previous season of the reality show Bigg Boss, and the trio has remained close long after the program ended. Rahul, the singer, and Bigg Boss 14 finalist, just released his new tune ALY to commemorate their friendship.





Rahul announced a few days ago that he is writing a song for the people nearest to his heart, and now that the song is finally out, it is nothing but documentation of their amazing journey on the reality program.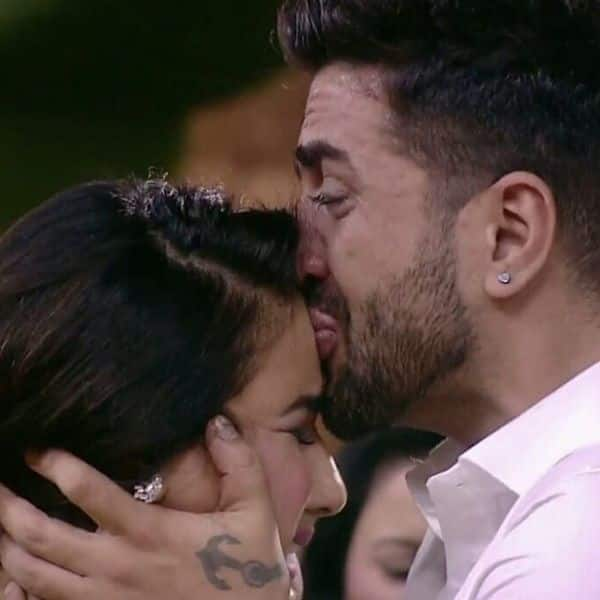 The song acts as a nostalgia trip for both the actors and their fans, featuring many clips from the Bigg Boss house, including emotional moments between the duo and times that helped their friendship blossom. See this new song here.


Disha Parmar, Rahul's girlfriend, expressed her excitement for the impending music video by writing, "Exciteddd!!!" in the comment section. Meanwhile, other celebrities, friends, and fans commented on the post, expressing their eagerness to hear the full song, which they liked listening to throughout Rahul, Aly, and Jasmin's time on Bigg Boss.
Also Read: Sushant Singh Rajput Case: SSR's flatmate Siddharth Pithani arrested by the Narcotics Control Bureau from Hyderabad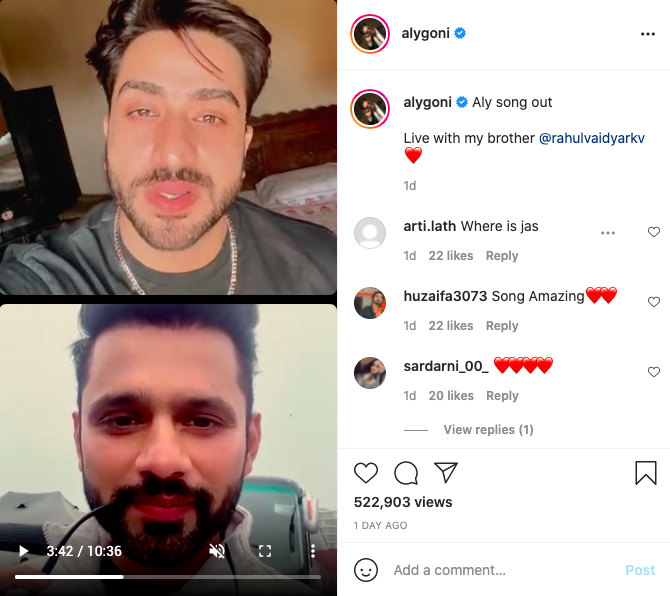 While Aly was dropping hearts, Rakhi expressed her enthusiasm for the song video by writing, "Kya baat hai meri jaan hitt hai gana".

The song's lyrics were written by Aly and Rakhi Sawant, and it was composed by Rahul Vaidya, who also sings lead vocals. Within a few days of its publication, the video had amassed over 2 lakh views. Rahul Vaidya is presently shooting Khatron Ke Khiladi 11 in Cape Town.