The Narcotics Control Bureau has detained Sushant Singh Rajput's roommate Siddharth Pithani in the drugs case linked to the late actor's death, which is a major move. Pithani was held by the agency in Hyderabad before being purchased and brought to Mumbai. Various agencies investigating the late actor's death had previously questioned Siddharth Pithani.




Siddharth Pithani arrested by NCB
Siddharth Pithani, Sushant Singh Rajput's roommate, was present at Sushant's Bandra apartment when he was found dead under suspicious circumstances on June 14, last year. When the late star did not answer calls on the day of his death, the former said he was the first to view his dead body, having hired a locksmith to open the door.
Also Read: Sushant Singh Rajput's Death Anniversary: Sister Shweta Singh announces one month solitary retreat
As per sources, Siddharth Pithani was arrested on May 26 by NCB. This was after the agency got his phone dump from CBI.

Pithani had already been questioned by the Enforcement Directorate and the Central Bureau of Investigation(CBI), which are looking into the case against Rhea Chakraborty and others that was filed by Bihar Police in response to Sushant's father KK Singh's complaint.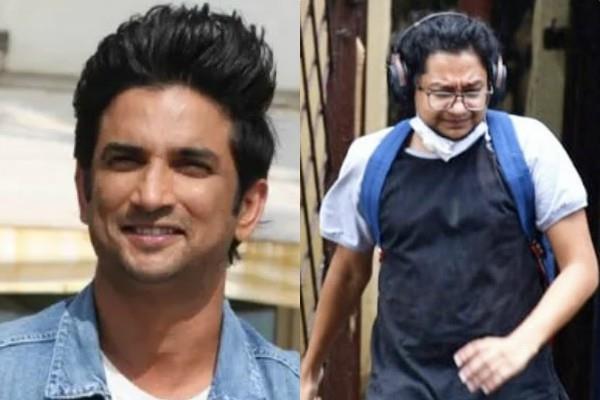 In that record, he was proved to be involved in the supply of ganja to various groups. NCB also claimed to be running a well-organized supply chain. According to sources, "We're hoping to find more people who are part of this network. He was produced today after serving his transit remand."

The Narcotics Control Bureau (NCB) filed a charge-sheet in a Mumbai special court on March 5 in its drugs-related case involving Bollywood late actor Sushant Singh Rajput's death last year.


Also Read: #ArrestRandeepHooda trends after his 'sexist and casteist' joke on Mayawati

Rhea Chakraborty and her brother Showik are among the 33 defendants mentioned in the 12,000-page charge sheet. Over 200 people have testified in the lengthy document.

Following the death of Rajput (34) in June of last year, the NCB began investigating the alleged use of narcotics in some areas of Bollywood. Rhea Chakraborty, Showik, and a few other suspects have been released on bail.