Published On
Rana Naidu Teaser: Venkatesh and Rana Daggubati unleashing mayhem in the remake of US-based action thriller: Watch
It is for the first time the Telugu star Uncle-Nephew duo are sharing the screen together, thanks to Karan Anshuman, the director of the upcoming web series
Author :
Tushar Singh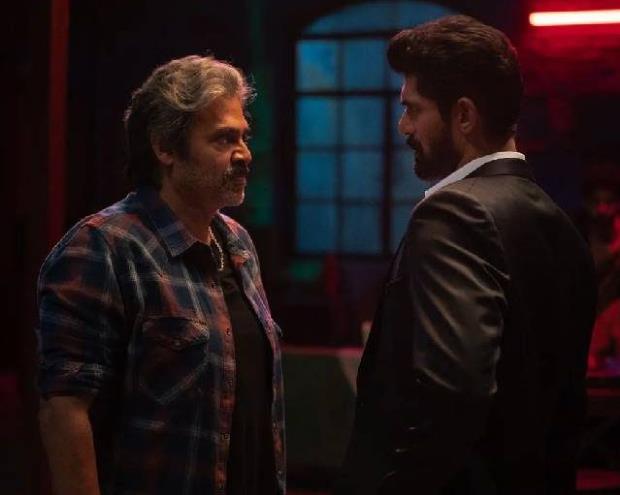 The Daggubati Uncle-Nephew duo of Venkatesh and Rana is set to hit the web space on fire with an action thriller to release on Netflix.
The teaser for the action-packed web series Rana Naidu was released at Tudum on Saturday. The web series is inspired by the popular American TV series Ray Donovan, which revolves around the tale of a man in Los Angeles.
It is for the first time the Telugu star Uncle-Nephew duo are sharing the screen together, thanks to Karan Anshuman, the director of the upcoming web series.
The teaser showcases Daggubati junior in Rana Naidu's titular role, adding the fervor a background voice can be heard saying, "I have heard a lot about your help. Whenever any celebrity is in trouble, they call you to fix things for them. Fixer for the stars."
People are loving the teaser and are super excited about the launch. The star duo sharing the teaser on their Instagram handle wrote about their upcoming project, however, their post didn't find mention a possible release date.
'Jawan' Satellite Rights: After Netflix, Zee reserves broadcasting rights for Shah Rukh's action thriller at this whopping price
Apart from fans, film stars are also looking excited with the first glimpse of the movie replying to Venkatesh's post, actress Rasshii Khanna wrote, "Wohooo."
Rana Daggubati in his post sharing the teaser wrote his Instagram timeline. "If you need something fixed, Rana Naidu is your man. And according to #Tudum, he's coming to Netflix sooner than you think. Watch me and Venkatesh Daggubati fight it out in Rana Naidu - Streaming Soon."