Published On
Rapper Lil Tjay alleged video after getting shot in New Jersey shootout goes viral; Watch
Lil Tjay New Jersey shootout viral video shows the rapper critically injured after getting shot multiple times
Author :
Malkit Singh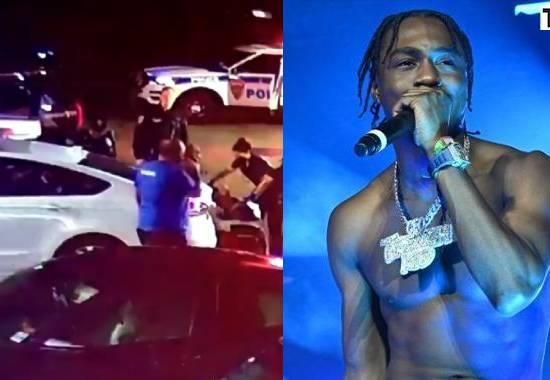 Hollywood rapper
Lil Tjay
was shot multiple times in yet another shootout that took place in the United States of America. Lil Tjay was shot multiple times in the New Jersey shootout and following that he was rushed to the hospital for emergency surgery. Now, Lil Tjay viral video showing his condition after the shootout is going rounds on social media.
Lil Tjay New Jersey shootout viral video shows the rapper critically injured after getting shot multiple times. Furthermore, Lil Tjay viral video of New Jersey shootout shows the cops tying the rapper to a stretcher and taking him to a hospital. It is pertinent to mention here that True Scoop does not authenticate this video going viral on social media.
Watch Lil Tjay New Jersey shootout viral video
Rapper Lil Tjay and New Jersey shootout

Rapper Lil Tjay, native of the Bronx, needed emergency surgery after being shot early on Wednesday morning in New Jersey. As per the Bergen County prosecutor, Mohamed Konate, a 27-year-old Manhattan resident, was detained and charged with, three counts of attempted murder for firing shots at Lil Tjay and two of his friends.
According to TMZ, Lil Tjay, whose real name is Tione Merritt, had recovered from the operation by Wednesday afternoon. Antoine Boyd, another one of his friends, was also treated before being released. Jeffrey Valdez, the other friend, escaped unharmed. Boyd, Lil Tjay, and Valdez were on foot around 14 The Promenade in Edgewater when Konate opened fire and attempted to rob the three guys, according to the police.