Published On
Release of Marvel's 'Black Widow' - Triumphant moment for the movie industry
Marvel's Black Widow' global weekend projection is as high as $140 million.
Author :
Sheetal J Bhalla
For the first time since "social distancing" began, millions of Marvel fans are set to return to a movie theatre.

The occasion is Marvel's "Black Widow", featuring
Natasha Romanoff-
the summer's most anticipated film. It is currently in theatres around the world, with Anthony D'Alessandro and Nancy Tartaglione of Deadline reporting that "the industry's global weekend projection is as high as $140 million."

According to Fandango, advance ticket sales have established a new record for 2021, indicating that "Black Widow" has overtaken "F9," which was the major box office hit in June. According to THR's Pamela McClintock, the picture "is also beating pre-pandemic Marvel blockbusters Spider-Man: Homecoming (2017) and Doctor Strange (2016)" on Fandango.

Of course, there is a great deal of unmet demand. "It's been more than two years since a Marvel/Disney superhero film graced the big screen (Avengers: Endgame)," McClintock remarked. "Endgame was released in late April 2019, and Sony/Spider-Man: Marvel's Far From Home was released in July of that year." It's been a long time in any case, so this premiere is a moment of movie magic.See trailer here.


Disney's expectations form Black Widow

"Black Widow" premieres in previews in the United States on Thursday at 5 p.m. ET. On Friday, Disney+ Premier Access will make it available for streaming at a cost of $30. The streaming option adds a layer of complexity to box office estimations and projections.
Also Read: Actor, model Daniel Mickelson passes away at 23
"Black Widow" "may weave between $80M-$90M in 4,100 cinemas," according to the Deadline report, while "Disney is conservatively eyeing $75M over 3-days stateside." In any case, that would be a pandemic-era high, as "F9" made $70 million in its debut weekend in the United States.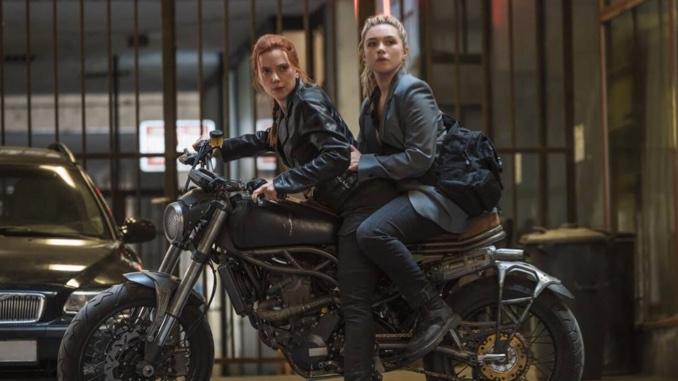 So, by Saturday, Disney CEO Bob Chapek will almost certainly be earning pats on the back from his Sun Valley media compatriots...


Lowry's Review

"My entire review will be on Thursday, but it's worth noting that 'Black Widow' is positioned as a stand-alone entity, with the title character reliving her previous life between the events of 'Captain America: Civil War' and 'Avengers- Infinity War.' " says Brian Lowry.

Of course, because Marvel being Marvel, the film contains seeds that could be harvested in other parts of the company's greater cinematic world..."


Lowry continues, "Also, regardless of the box office results, knowing what the Disney+ buy rate is like — information that day-of releases don't share— would be extremely useful.

Without that, there's no way to properly tell how successful (or not) the film will be, or to what degree the streaming option will be cannibalising theatre revenue rather than simply adding cash from folks who wouldn't rush out to see it anyway..." Also Read: Jennifer Lopez speaks about her love life with Ben Affleck, says 'I've never been better'


Box office big picture

Box office returns have been uncertain as the pandemic has faded in the United States. There have been some great hits, such as "F9" and "A Quiet Place Part II," but there have also been some big misses, such as "In the Heights."


People are going back to the movies, but "selectively," as WaPo's Steven Zeitchik noted last week. "And those in Hollywood are attempting to figure out why." "There are a lot of reasons to be bullish - the light at the end of the tunnel becomes brighter every week...", Universal distribution president Jim Orr says.