Published On
Robbery and drugging shock: Former Minister's Ludhiana residence targeted
Former Minister Jagdish Singh Garhcha and his family were hospitalized in an unsettling nighttime robbery. Author :
Malkit Singh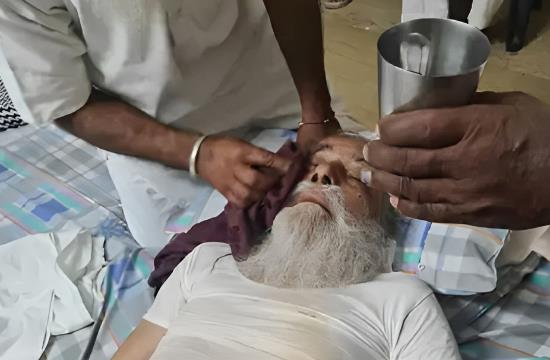 Ludhiana, Punjab: In a shocking incident that unfolded last night, the residence of former minister Jagdish Singh Garhcha on Ludhiana's Pakhawal Road, Maharaj Ranjit Singh Nagar, became the scene of a harrowing robbery.
The former minister, along with his wife and household members, were reportedly drugged as burglars ransacked their home.
The aftermath of the incident saw Garhcha, his wife, and two domestic helpers admitted to the hospital, raising concerns about their well-being. Suspicion looms over a household servant in connection with the attack. The victims recounted receiving some form of intoxicating substance during the night.
Local BJP leader Jagmohan Sharma expressed grave concern over Garhcha's condition, describing it as critical and his body as cold to the touch.
Residents who visited the scene were left stunned by the chaos within the house, which had been thoroughly ransacked. Garhcha's wife and the two maids were found unconscious on the premises.
Also Read: Akali leader Bikram Singh calls Sarkaar Sannatkaar Milni, a three-day drama in Punjab
However, the former minister's son, Bobby Garhcha, has been notified but is currently away from Punjab for work commitments.
BJP leader Gaurav Sharma lamented the delayed police response, revealing that numerous calls were made to authorities in the morning—approximately 5 to 6 calls—before receiving assistance.
Police eventually arrived at the scene nearly an hour after the incident was reported.
Currently, Jagdish Garhcha is under medical care at Pancham Hospital as the Sadar Police Station takes on the task of investigating this unsettling case.
Authorities are also examining CCTV footage from the area in an effort to shed light on the incident.