Published On
Ropar: Women vandalize the outlet in a protest against the setting up of a liquor store
The women were against setting up any liquor shop in the region and after vandalizing the outlet they lifted it and threw it away on abandoned farmland
Author :
Tushar Singh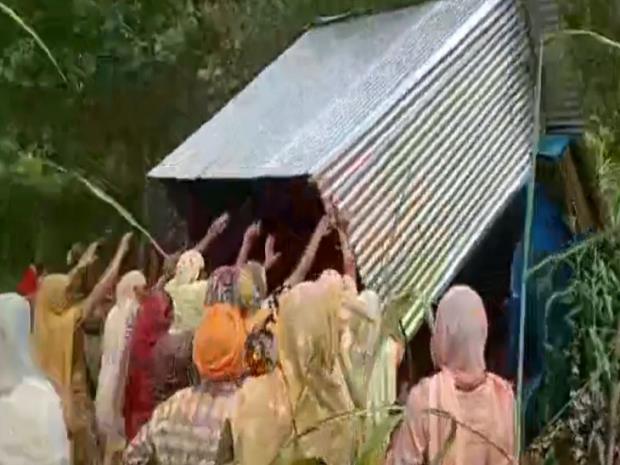 An agitated group of women has vandalized a newly established outlet meant for setting up a liquor store near the Noorpur Bedi road in Mothapur village of Ropar district in Punjab.
The women were against setting up any liquor shop in the region and after vandalizing the outlet they lifted it and threw it away on abandoned farmland.
The agitation was led by the village head Balwinder Kaur. The protesting women said, "We had already warned against any move associated with the establishment of liquor shops.
We complained even after the outlet was set on the spot but they didn't respond positively after which we were compelled to take this step."
Ambala Shocker: 2 people of different families die by suicide on the same day, details inside
The agitating women besides a few other men said the place outlet was supposed to be set was a busy spot as the women pass through the place for work-related purposes, and children take that route to Sri Anandpur Sahib for schooling. After 4-5 days of posting our appeal when they didn't react, we threw this.
Responding to the media queries on the move from the villagers, local police officer Inspector Gurinder Singh said "After the people's protest we have decided to not let the construction for the establishment of a liquor store go ahead."