Sidhu Moosewala's 'Watch Out' Soars to 33rd Place on Canadian Billboard
Released on Diwali, the Late Punjabi Sensation's Fifth Posthumous Release Achieves Global Recognition, Garnering 1.86 Crore Views in Just Nine Days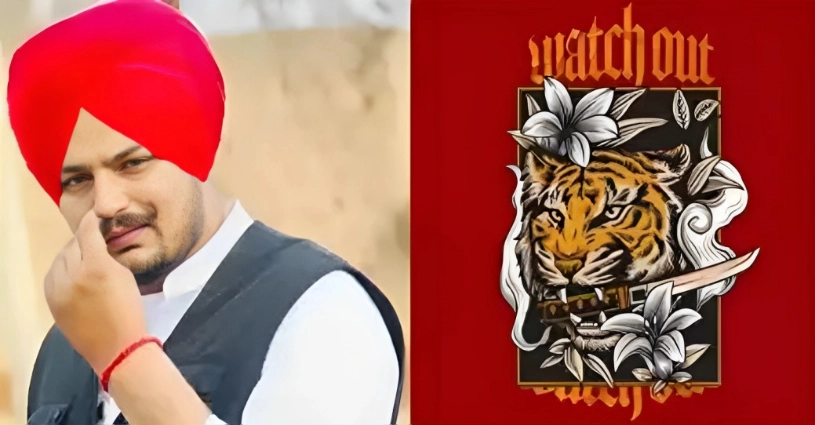 -

In a remarkable feat, the late Punjabi singer Sidhu Moosewala's latest track, "Watch Out," has made its mark on the global music scene by reaching the 33rd position on the Canadian Billboard list. Released on Diwali, the song has garnered widespread attention and has become the fifth posthumous release since Moosewala's tragic demise in May 2022.

With an impressive 1.86 crore views on YouTube within just nine days of its release, "Watch Out" has proven to be a sensation, solidifying Moosewala's enduring influence in the music industry. The achievement adds another milestone to the legacy of the prolific singer-songwriter.

"Watch Out" made its debut on the auspicious occasion of Diwali, on November 12. Moosewala's distinctive style and resonant vocals have resonated with fans, catapulting the song to international acclaim. The track's swift ascent to the 33rd position on the Canadian Billboard list is a testament to Moosewala's enduring popularity and the universal appeal of his music.

Following Moosewala's untimely demise in May 2022, "Watch Out" becomes the fifth song to be released posthumously. Despite the absence of the artist, the music world continues to embrace and celebrate Moosewala's artistry, with each new release securing its place in the hearts of fans.

The decision to unveil "Watch Out" on Diwali, a festival celebrated by millions worldwide, adds a poignant touch to the song's success. Moosewala's ability to connect with audiences across borders and cultures is evident in the song's impressive performance on the Canadian Billboard list.

Sidhu Moosewala's impact on the music industry goes beyond geographical boundaries, and "Watch Out" reaching the 33rd position on the Canadian Billboard further solidifies his legacy. Moosewala's ability to touch hearts and captivate audiences, even after his passing, speaks volumes about the enduring nature of his musical prowess.

The news of "Watch Out" securing a place on the Canadian Billboard has sparked an outpouring of emotions from fans globally. Moosewala's admirers have taken to social media platforms to express their joy and pride in seeing their beloved artist's continued success, even in his absence.

As Moosewala's posthumous journey on the music charts continues, "Watch Out" stands as a poignant reminder of the artist's artistic brilliance and the timeless quality of his creations. The Canadian Billboard recognition adds another chapter to Moosewala's musical legacy, ensuring that his impact on the industry endures for years to come.