Published On
Sonam Bajwa: Noted for her tremendous beauty even without makeup, know about her skincare routine
Even Shehnaaz Gill appeared pale in the presence of Soman Bajwa in the movie 'Honsla Rakh'
Author :
Nishtha Jairath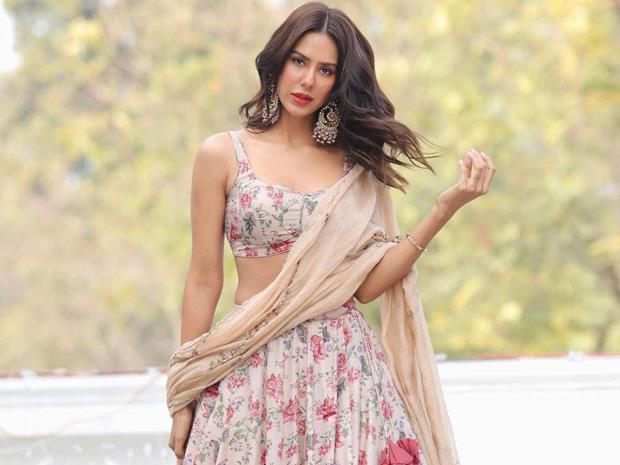 The Punjabi actress is noted for both her acting and her beauty. Her desi charm has grabbed the hearts of the people. When it comes to Sonam Bajwa, is one of the most popular Punjabi actors. Her fan following is quite powerful. In the film 'Honsla Rakh', Shehnaaz appeared with Gill and Diljit Dosanjh. In the film, Shahnaz Gill was likewise pallid in front of the noor of her face.
Sonam Bajwa is one of the most attractive actresses in Punjabi cinema. In addition, her photographs went popular on social media. A natural shine can be observed on the actress's face in her photographs. Sonam believes that eating is more important than wearing makeup to preserve beauty. They feel that the better the skin looks, the more care it receives from within.

In real life, we women try many things, but we should learn from this Punjabi actress how to achieve true beauty. Sonam Bajwa's beauty recommendations are beneficial in keeping the skin youthful and radiant.
In an interview with Pinkvilla, Sonam Bajwa revealed that she is very conscious about her food. After waking up at 6:30 a.m., drink a detox smoothie and then have eggs, oats, or oatmeal for breakfast after a few hours. Simultaneously, the actress changes her lunch every ten days. Brown rice, roti, and a large salad are included. Sonam eats her meal in the same manner. Whatever you consume, according to the actress, shows on your skin.
Sonam makes sure to exercise in addition to eating nutritious foods. You can see several of her exercise posts on her Instagram account. In an Instagram video, the actress stated that doing out helps to maintain your skin healthy in a variety of ways. This may also help to mitigate facial puffiness. When she skips it, her face often shows signs of bloating. Apart from that, she avoids all forms of stress and negativity.
Apart from this, she believes in drinking a lot of water:
Sonam consumes a lot of water for her skin in addition to detox smoothies. Let us emphasize the importance of staying hydrated. Drinking water, on the other hand, is the most effective way to eliminate toxins from the body. When the body is healthy on the inside, the skin glows naturally.
Some beauty tips from the actress:
Sonam avoids using makeup for a long time. She does not wear any makeup while she is not shooting. According to the actress, she loves to wear no makeup on her face. Not only that but his face lights even brighter at this time. The actress revealed that she gets beauty treatment in one of her Instagram stories. She uses micro-needling therapy to maintain her face relaxed and healthy. There is, in fact, a type of face therapy. Let us inform you that there are several facial alternatives accessible these days, but it is critical to first recognize your skin type. Sonam also uses basic skincare products.