Strict action will be taken against those farmers who burns stubble in fields :Captain Karnail Singh
A fine of Rs 4.15 lakh has been imposed on 159 cases in district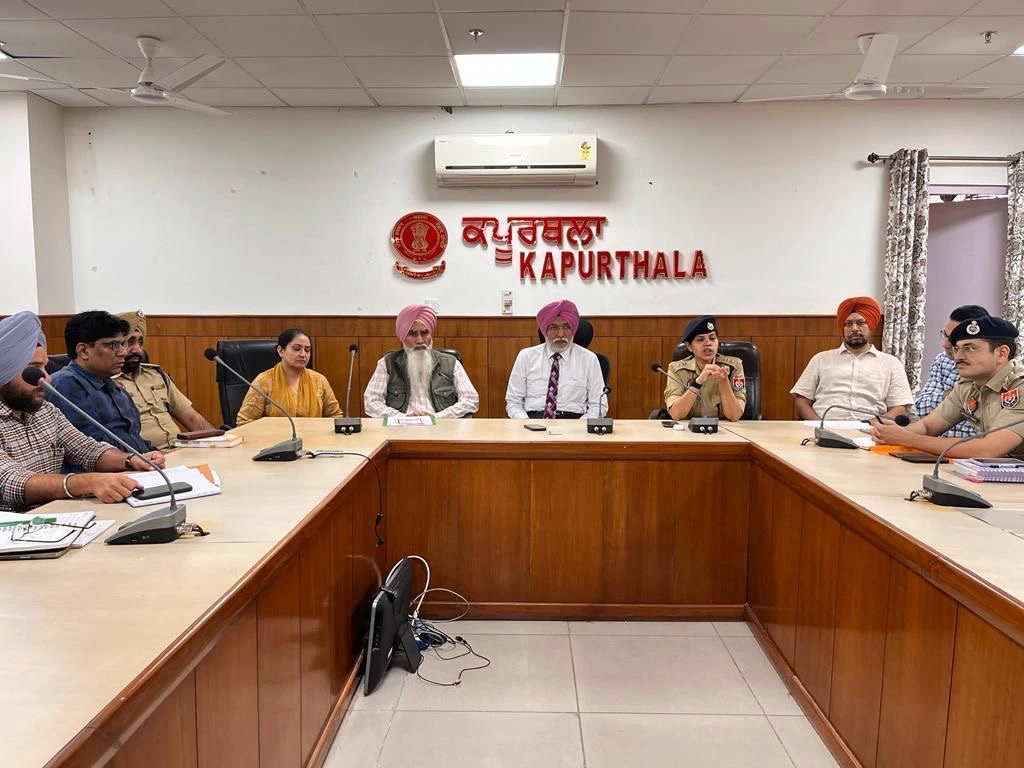 -

ASHISHPURI
Kapurthala, November 9:

To prevent incidents of burning paddy stubble and crop residues in the fields, the civil and police administration teams have appealed to the farmers not to set fire in the fields and to take action against the farmers who do not do so. Appropriate action will be taken as per the court orders.
Deputy Commissioner Captain Karnail Singh and SSP Vatsala Gupta, during a meeting with all the Sub-Divisional Magistrates, DSPs and Agriculture Department officials of the district at the District Administrative Complex, instructed that as many villages as possible should be visited by the concerned authorities to prevent the cases of stubble burning in the fields. He said that the teams of the district administration are making available the necessary machinery for the convenience of the farmers, with which the stubble can be handled in the fields in a better manner and if some farmers still set fire in the fields, action will be taken against them by the teams. It will not be neglected.
Instructing the teams deployed to report cases of arson in fields.Deputy Commissioner said that if a case of arson comes to light in the given area, they should immediately bring the information to the notice of the concerned Nodal Officer and take legal action.

SSP Vatsala Gupta also urged the farmers not to set fire to the paddy straw in the fields and said that the environment is becoming more polluted with such cases.During the meeting, Chief Agriculture Officer Dr. Naresh Gulati informed that a fine of 4.15 lakh rupees (environmental compensation) has been imposed so far in 159 cases of setting fire to fields in the district.