Stubble burning: Punjab police register 932 FIRs, impose ₹1.67-cr fine in 7405 cases
Farm fire cases in Punjab witnessed significant downfall in last two days, says SPL DGP Arpit Shukla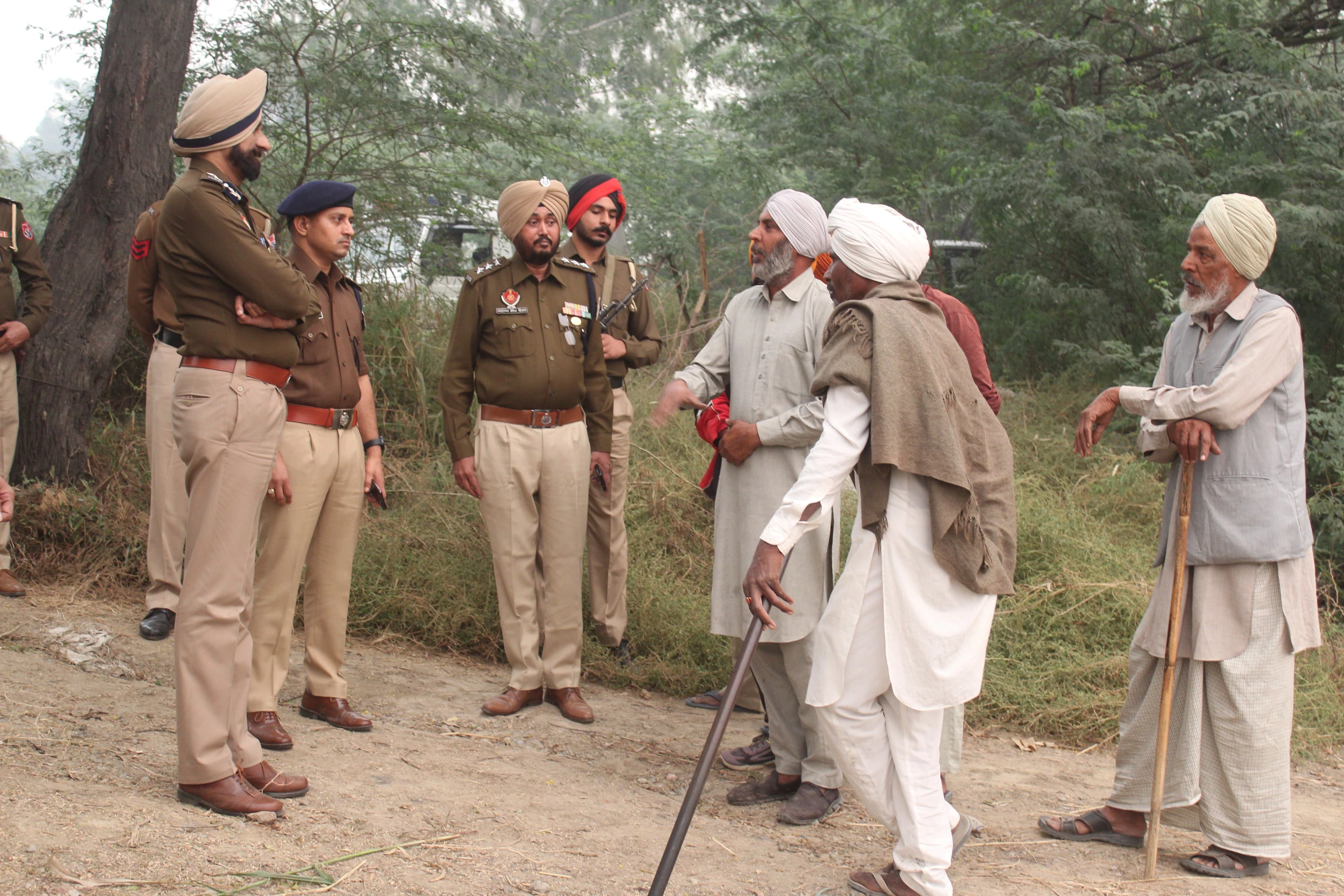 -

The concerted efforts by the Punjab Police to prevent stubble burning in the state has yielded significant results as the farm fire cases have witnessed a drastic downfall in last two days, said Special Director General of Police (Spl DGP) Law and Order Arpit Shukla here on Sunday. On Sunday and Saturday, the state recorded 740 and 637 farm fire cases respectively.

Pertinently, complying with the directions of the Hon'ble Supreme Court to ensure a full stop on stubble burning, DGP Gaurav Yadav appointed Spl DGP Arpit Shukla as the Police Nodal Officer to monitor action against stubble burning.

The DGP Punjab has also been holding daily meetings with all the senior officers, Range Officers, CPs/SSPs and Station House Officers (SHOs) to review the cases of stubble burning in the state, and has also issued show cause notices to SSPs of those districts, which have witnessed a high number of stubble burning cases.

Spl DGP Arpit Shukla, who has been personally visiting districts to review ground level situation of stubble burning, termed this significant downfall in farm fire cases as a result of untiring efforts by the police personnel and officials of Civil Administration working at the ground level to curb the menace of stubble burning in the state.

As many as 1072 flying squads comprising Police and Civil Officials have been keeping vigil at stubble burning, while, CPs/SSPs have been holding meetings with Kisan leaders at a district level and DSPs are holding meetings with Kisan leaders at the block level to sensitise them about the Supreme Court orders. At least 2189 such meetings have been held since November 8.

Spl DGP Arpit Shukla said that legal action is being initiated against those found burning stubble. Since November 8, Police teams have registered 932 first information reports (FIRs), while, penalties worth Rs 1.67 crores were imposed in 7405 cases, he said, while adding that red entries have also been made in revenue records of 340 farmers during this span.

The Special DGP exhorted farmers to cooperate and not put matchstick on crop residue, which will not only lead to the deterioration of the environment but will also affect the health of children.

Meanwhile, depending on the area and size of the Police Station, a sufficient number of additional patrolling parties are already activated, while, flying squads have also been keeping vigil on stubble burning.