Published On
'Suicide or Murder': Post-mortem of IAS Sanjay Popli's son begins; died after being shot
The post-mortem of 26-year-old son of IAS Sanjay Popli, Kartik Popli, has started at PGI Author :
Samriti Bharadwaj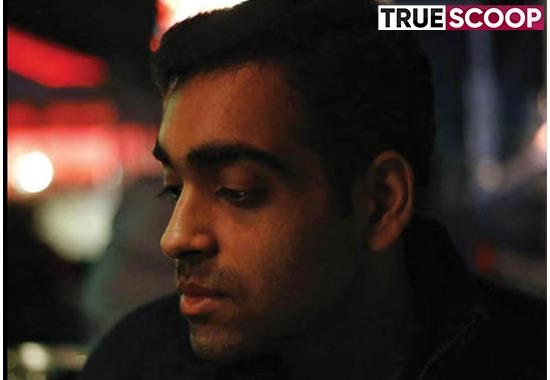 The post-mortem for Kartik Popli, the 26-year-old son of IAS Sanjay Popli from the 2008 batch, has begun at PGI. Kartik's post-mortem is being performed at PGI on the family's request rather than Sector 16 Hospital. On Saturday, about 1:45 p.m., he died. Now, whether it was murder or suicide will be clear in the post-mortem. The post-mortem reportedly includes participation from forensic specialists as well. After the family raised the possibility of murder, a panel of doctors was constituted for the post-mortem examination.

Sanjay Popli was taken to his home in Sector 11 by the Punjab Vigilance during the remand. His son was shot on the first level of the house and died during this time. According to Punjab Police, it was a suicide. The family also claims that their son was murdered at the same time. Experts in forensics are also determining the bullet's firing range. Following the incident, the mobile forensic squad of the Chandigarh Police also went to the concerned room. The bullet went through Kartik's head and went into the wall.

The license pistol of Kartik's father was not confiscated during the Punjab Vigilance raid. The family had possession of it. Kartik was shot in the head using this pistol. Sanjay Popli was found to have two licensed weapons. A few months ago, he sold one of these.

The Punjab Vigilance Bureau detained Sanjay Popli on June 20 in connection with a corruption case. On June 21, he was placed on 4-day remand. During the investigation of his home, 73 rounds were found. Of these, 41 bullets were of 7.65 bore, 30 bullets were of .22 bore and 2 were of .32 bore. In Sector 11 police station, an Arms Act case was also filed. Vigilance had brought him to his residence number 520 on Saturday during the 4-day detention.

Also read: Punjab Budget session: Mann government to present its first budget; no new taxes, free electricity and many more

During the raid, a huge quantity of gold, silver and other items were found on the search of the house. Kartik was also at home during this time. Kartik died while vigilance action was taking place. He had died of a bullet in the head. Shri Popli, Kartik's mother, called it a murder.

Kartik's post-mortem was to be done on Sunday. However, the family was in a very bad condition and could not reach the Sector 16 hospital for the post-mortem formalities. Kartik's body was kept at the hospital mortuary.