Surabhi Malik honors farmers for not burning stubble
says block-level felicitation events being held to encourage such farmers.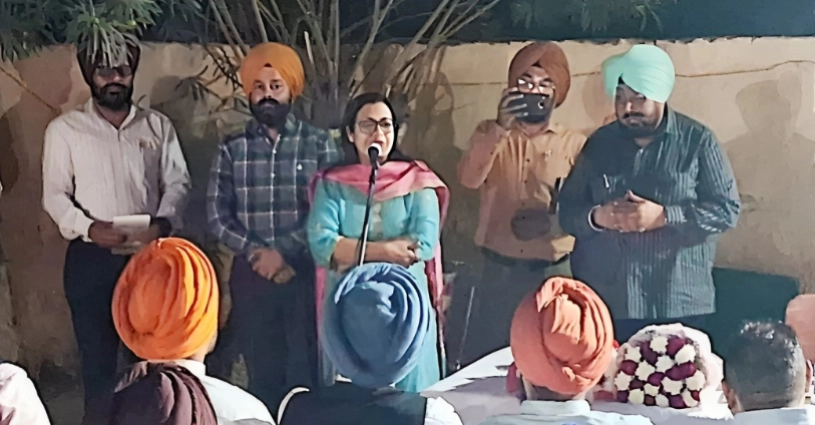 -

On the directions of Ludhiana Deputy Commissioner Surabhi Malik, a felicitation event was held at village Nurpur Bet to honour farmers who have shunned stubble burning practices in the district.

Deputy Commissioner honoured over 30 such progressive farmers who have accorded top priority to manage crop residue by making their villages stubble burning free. She was also accompanied by SDM Dr Harjinder Singh Bedi.

She said that the administration was holding block level felicitation events to honour such farmers so that others can be encouraged to follow them.

Speaking on the occasion, SDM Dr. Harjinder Singh said that setting crop residue on fire poses various health and environment challenges besides it also reduces fertility. Chief Agriculture Officer Dr. Narinder Singh Benipal said that a massive campaign has already been launched to spread awareness against the ill-affects of stubble burning. He mentioned that the farmers have been informed about the benefits of managing crop residue in the fields through various activities including awareness camps, school activities, public announcements, distribution of literature, and others.

Likewise, Panchayats in the district have been asked to ensure regular announcements through religious places with respect to giving up stubble burning practices.

Engineer Amanpreet Singh Ghai and Engineer Harmanpreet Singh further stated that the crop residue management was being done in the district through 8000 machines which are available on subsidy.
They also urged local cooperative societies to ensure proper utilization of these machines besides providing them to marginal farmers.

ADO Dr. Grijesh Bhargav informed farmers about benefits of seed improvement while ASI Jaskirat Singh provided an insight into technical aspects of wheat sowing.

Meanwhile, AEO Dr. Sherjit Singh urged farmers to taje maximum benefit of these schemes to get rid of stubble burning.

During the event over 100 farmers, Panchayat Members wee present as Deputy Commissioner inspected the demonstration of Bailer Machine in the field.