While on the run from the cops, murder suspect wrestler Sushil Kumar was using the Telegram app and an internet dongle to communicate with his friends on his SIM-less phone, according to Crime Branch.

The two-time Olympic medalist used Telegram to contact a number of people. The Crime Branch is scrutinising the original paperwork for the flat that Sushil purchased in his wife's name.

Sushil Kumar, a murder suspect, was taken to Haridwar by the Crime Branch on Monday to collect more evidence in the Sagar Rana murder case. Notably, the 38-year-old had fled to Hardiwar following the death of Sagar Rana, a 23-year-old.

According to the sources, Sushil is refusing to cooperate with the investigation and his phone has yet to be discovered.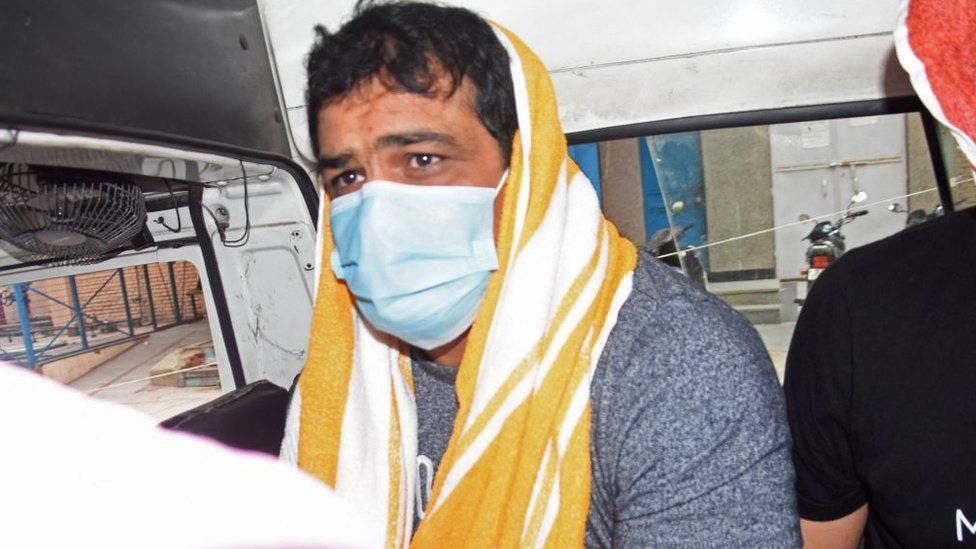 It is believed that Sushil got rid of his phone in Haridwar. Police is also looking for the clothes Sushil was wearing on the night of the incident.

Sushil Kumar gave his statement that killing Sagar was not the goal and that he had invited the help of boys to simply beat him up. He further claimed that Sagar was "spoiling the boys" at Chhatrasal Stadium during the probe. In reality, Sagar was challenging the Sushil's hold over the stadium.


More trouble for Sushil Kumar
More trouble is on the way for Sushil Kumar, as the two-time Olympic medallist is expected to be accused by the Delhi Police with deleting evidence. Sushil allegedly attempted to destroy evidence, including cell phones and video cameras, according to police. Also Read: 'Go to hell, we will win this match': Kiron More teases Javed Miandad, recalls 1992 World Cup




The Delhi Police Crime Branch is considering charging Sushil Kumar under Section 201 of the Indian Penal Code. Evidence destruction is covered under this provision of the IPC. According to the sources, even when he was brought before the court, authorities had to recover a few items from the wrestler, including a digital video recorder.

Sushil Kumar, a two-time Olympic medalist, and his partner Ajay were held in police custody for four days on Saturday by a Delhi court for custodial interrogation.