Published On
Tajinder Bagga Arrest: Mohali SSP writes a letter to Kurukshetra SSP on 'illegal detention'
The Punjab Police on Friday arrested BJP leader Tajinder Pal Singh Bagga from his Delhi residence over his remarks against Chief Minister Arvind Kejriwal. Author :
Priyanka Vinayak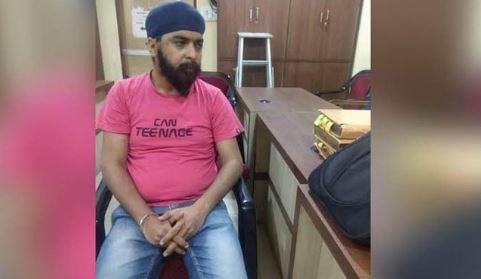 The Delhi Police on Friday lodged two separate cases against Punjab Police in connection with the arrest of BJP spokesperson Tajinder Pal Singh Bagga from his West Delhi residence, lawyer representing Punjab Police said.
R.K. Rathore, the lawyer representing Punjab Police, told "The first case was lodged under sections of kidnapping, while the second was lodged under section of assault. The second case was lodged on the complaint of Bagga's father. Delhi police has detained four Punjab Police personnel and taken them to Janakpuri police station".
After this, Mohali SSP has written a letter to Kurukshetra SSP. He, in his letter, states that it "tantamounts to illegal detention & interference in admn of criminal justice system" & asks that they be released.
There is a proper video recording (of his arrest). An FIR is registered with us at cybercrime Mohali. We served proper notice & arrested him as he didn't join the probe. We arrested him at 9 am today: Manpreet Singh, SP Rural, SAS Nagar, Punjab on the arrest of BJP's Tajinder Bagga
BTW "Illegal detention" and "interference in administration of criminal justice system" are criminal offences. Will there be another FIR? Asked Mohali SP.
In a statement, the Punjab Police said Bagga was arrested on a "complaint for causing instigation/incitement/criminal intimidation to cause violence, use of force, imminent hurt in a predesigned and orchestrated manner by making/publishing provocative, false and communal inflammatory statements through his interview given to the media and through his posts on Twitter."
"In pursuance of the orders of Hon'ble High Court to strictly adhere to the directions of the Hon'ble Supreme Court in Arnesh Kumar vs. the State of Bihar and another, 2014(8) SCC 273, the accused was served 5 Notices u/s 41 A CrPC to come and join the investigation. The Notices dated 09/04/2022, 11/04/2022 and 15/04/2022, 22.04.2022 and 28.04.2022 were duly served upon. In spite of that, the accused deliberately did not join the investigation," it added.