Tajinder Bagga Case: Here's the full story of the controversial arrest
Bagga is currently being transported to Delhi by the Delhi Police. Bagga was apprehended in Delhi by Punjab Police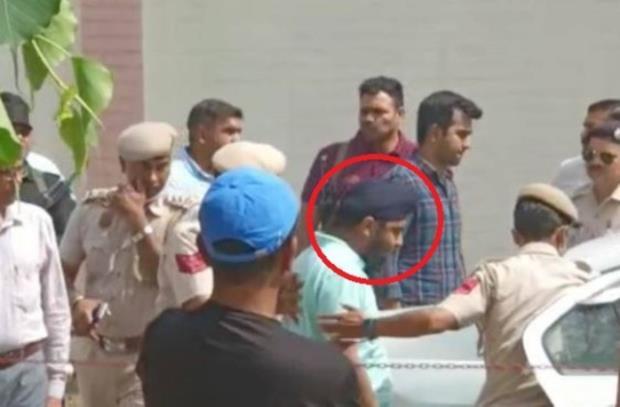 -

BJP leader Tajinder Bagga was handed up to Delhi Police by Haryana Police. From Kurukshetra, he is being returned to Delhi by the Delhi Police. Officials added that when BJP leader Tajinder Bagga was detained by the Punjab Police, the Delhi Police had filed a kidnapping case.

The situation has escalated into a spectacular tug of war involving three state police agencies, after indignation from BJP officials.

Here's the full story of the controversial arrest made by the Punjab Police:

After the Delhi police lodged an abduction case based on a complaint from Bagga's father, the Punjab police squad transporting him to Mohali was halted by Haryana policemen on way. Haryana cops encircled the Punjab police car transporting Tajinder Bagga and took them off the highway to a Kurukshetra police station. A police squad from Delhi arrived.

Bagga has been vociferous on social media in his criticism of Aam Aadmi Party president Arvind Kejriwal. He was chastised by the AAP, which governs both Delhi and Punjab, for his tweet criticising Kejriwal over the film "The Kashmir Files."

Delhi police have transported Bagga back to the national capital after the Haryana police handed him up. For the alleged kidnapping of Tajinder Bagga, Delhi police have also filed a FIR against Punjab police.

The Punjab and Haryana High Court denied the Punjab government's request to retain Bagga in Haryana this evening. At the next hearing before the High Court, the Haryana government will file an affidavit in this respect.

Aam Aadmi Party officials have justified the arrest, claiming that the Punjab police are working impartially and that Bagga refused to participate with the probe despite receiving five notifications. AAP spokesperson Saurabh Bhardwaj has said they have collected information about Bagga who he claims uses "obscene, toxic and hateful language" on social media.

Bagga's father has said that roughly 10-15 officers entered his home, assaulted him and pulled his son out to transport him to Punjab. When he tried to make a video, the cops took his phone and seized both his and Bagga's phones, he added. A kidnapping charge has been filed against him. The sequence of events reported by Bagga's father, Preet Pal, is detailed in the Delhi police FIR on his complaint

Approximately 50 officers barged into Bagga's Delhi house at around 8:30 a.m., according to Delhi BJP leader Naveen Kumar Jindal. He remarked, "He couldn't even wear his turban."

Also read: Tajinder Bagga Arrest: Punjab cops left empty-hand, moves to the High Court

According to Delhi police, they were not given any advance notice of the arrest. However, Punjab police have denied the allegations, claiming that prior notice was given and that one of their teams has been at the Janakpuri police station since last evening.

Making provocative statements, fostering religious hostility, and criminal intimidation are among the charges levelled against Bagga. The BJP officials have criticised the police move, claiming that it violates freedom of speech.