Published On
Tamil blockbuster 'Vikram Vedha' returning with Bollywood flavor: Casts, plot, release date, and more
The movie returns with the same director duo of Pushkar-Gayathri with an added twist in the plot
Author :
Ujjwal Samrat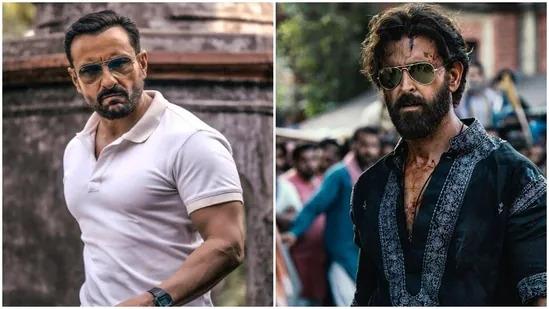 2020 Tamil blockbuster 'Vikram Vedha' is back to the fore with a Bollywood theme this time featuring Hrithik Roshan and Saif Ali Khan in the lead. The film showcases a tough Police Officer (Saif Ali Khan) chasing a witty gangster Vedha as Hrithik Roshan.
While Vikram sees all things as black and white, Vedha, an all-wise man, doesn`t hold the same thinking as Vikram, which leads to a powerful clash between the ideologies of the two protagonists. The Tamilian version which is the original one of the franchise features R Madhvan as the cop opposite Vijay Sethupathy.
The dynamic director duo of Pushkar-Gayathri who also directed the Tamilian version is bringing the same plot with an added twist featuring two separate B-Town brands.
In an interview opening up about the film Pushkar said in reference to the new version, "In terms of story, we have not tampered too much. Of course, there has been a large part of localization happening with the place we have set in. Above and beyond that, specifically for us what is on the script is that 50 percent, and the remaining 50 percent is what the actors bring onto the page."
The neo-noir action thriller drama is inspired by popular Indian folklore of Betaal Pachisi, in which king Vikramaditya is trying to hunt down a vampire spirit named Betaal. The movie also features Radhika Apt, Rohit Saraf, and Sharib Hashmi among other casts.
The neo-noir action thriller is set to hit the theatres on September, 30th 2022. Saif and Hrithik are sharing the screen after a span of 20 years when the duo featured last in 'Naa Tum Jaano Na Hum' in 2022.