Published On
Pakistan connection in Moosewala murder; Terrorist Harvinder Rinda was also involved
The gangsters had planned to escape to Pakistan on the advice of Goldy Brar.
Author :
Samriti Bharadwaj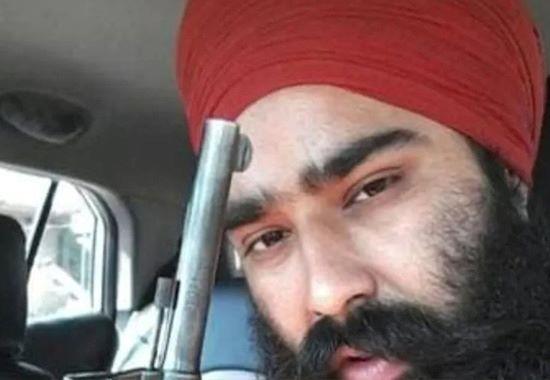 Gangsters Jagroop Singh Roopa and Manpreet Singh Mannu had planned to escape to Pakistan on the advice of Goldy Brar. Goldy Brar is a Canada-based gangster who took responsibility for Sidhu Moosewala's murder.

After the murder of Moosewala, both gangsters tried to get fake passports to flee abroad, but due to the strictness of the police, they failed to get them.

Therefore, on the advice of Goldy, both of them reached the border village to cross the India-Pakistan International Border. But before both could cross the border, Punjab Police killed them in an encounter on Wednesday.

Terrorist Harvinder Singh Rinda from Pakistan was helping both of them to cross the International Border and enter Pakistan through his sleeper cell. Rinda has been delivering weapons from across the border through drones. After delivering the weapons to the Indian border, the weapons are forwarded to different locations through sleeper cells.

Harvinder Singh Rinda is India Head of Babbar Khalsa sitting in Pakistan. After escaping from India in the year 2020, he reached Pakistan and took shelter in the Pakistani intelligence agency ISI.

Also read: Custom Department seized gold worth Rs49 Lakh from Amritsar Airport

The India-Pakistan International Border is just 12 kilometers away from the place where both the gangsters have been killed by the police. It was not a difficult task to reach the border through the fields without being noticed by the police. The police is investigating whether the two gangsters were sheltered in this house by a local man or both of them had come and hid here.