The second season of Manoj Bajpayee's The Family Man 2 has gotten rave reviews from critics and fans alike just days after its premiere. However, netizens seem to have discovered a new favourite: Tamil actor Uday Mahesh's Chellam sir.

Srikant Tiwari, a spy working for India's foremost anti-terror agency, is torn between safeguarding the country from terrorism and shielding his family from his secret job in The Family Man 2.

Srikant and his team work to stop danger from Tamil rebels in the second season of the show, while Chellam sir, a retired Indian agent, assists Srikant and members of the Threat Analysis and Surveillance (TASC) Cell. Despite having very little screen time in the program, the character has grown extremely popular.

Also Read: 'Lao Meri Chappal': Kangana Ranaut slammed Vikrant Massey for calling Yami Gautam 'Radhe Maa' over wedding pic

Through clever tweets and amusing memes. Many people appreciated Mahesh's personality for having a "huge impact."

Many fans linked the figure to Google, claiming that he is a human version of the search engine that knows everything. Others wanted a Family Man spin-off with Chellam Sir as the protagonist.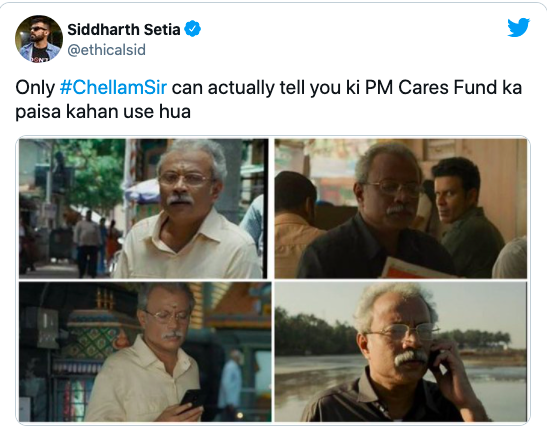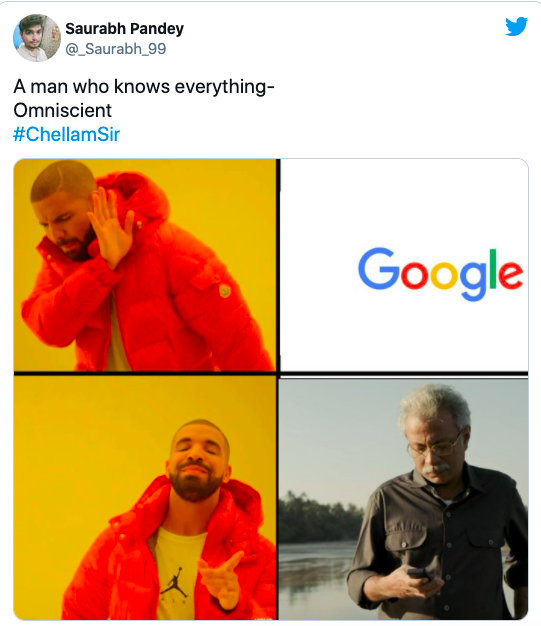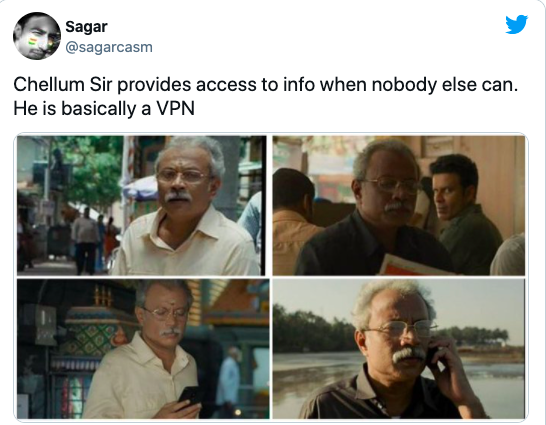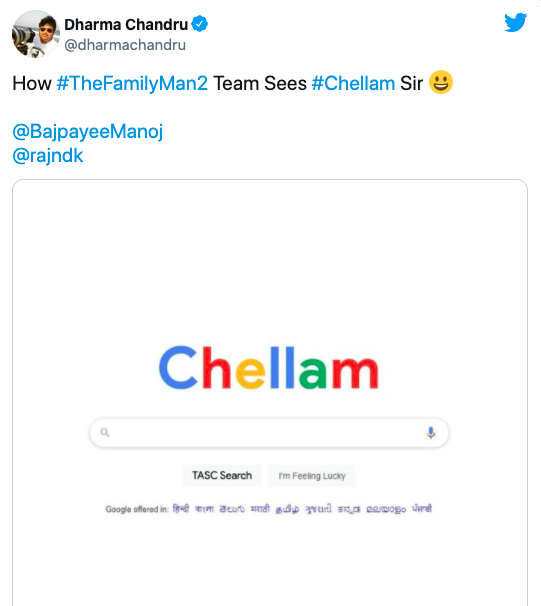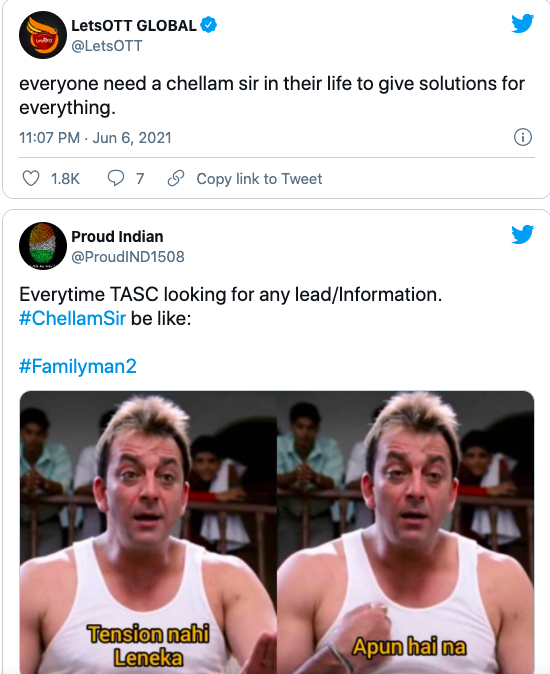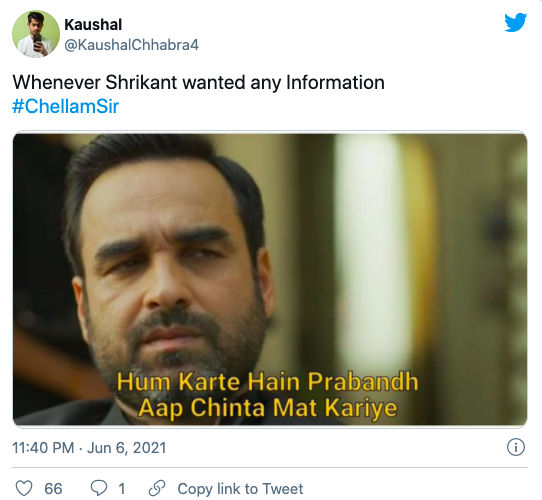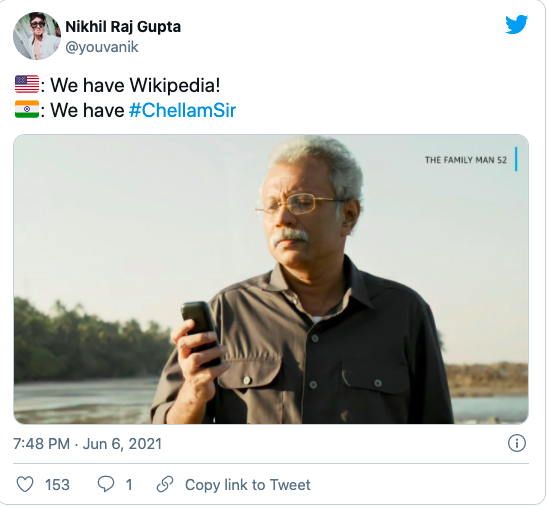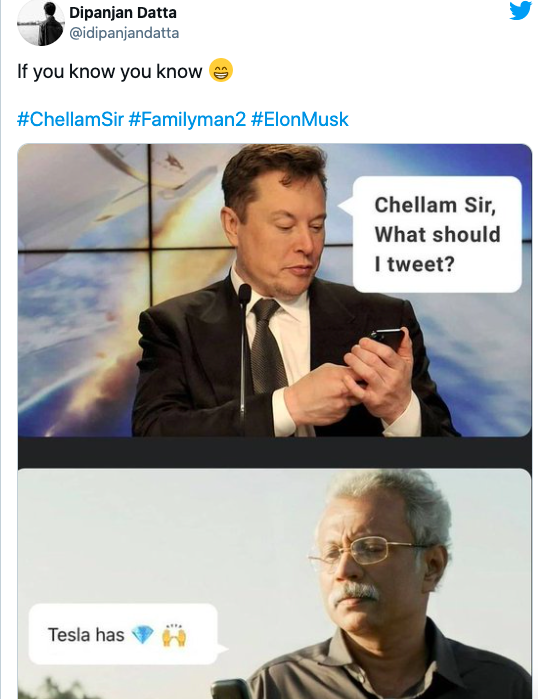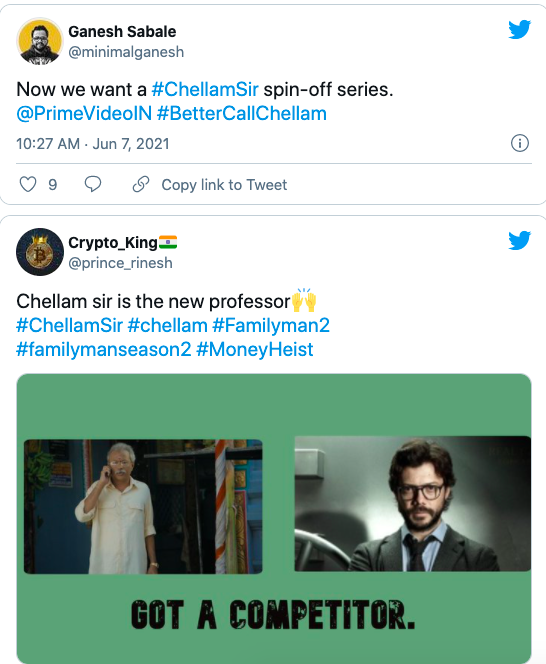 The Family Man, starring Manoj Bajpayee, will return for a third season soon. Raj Nidimoru and Krishna D.K, also known as Raj and DK, are the filmmakers of espionage thrillers. Many of the original season's twists and turns were revived in the current season, which was released on Amazon Prime Video.

The story revolves around a new assignment for Srikant Tiwari, with an edgier theme and a bigger premise (played by Manoj Bajpayee). The drama surrounding the Family Man has so far taken place in Mumbai, Delhi, and Kashmir. The story was set in Chennai, London, Mumbai, and Delhi in the second season. For the most part of season 3, the producers may be looking forward to the North-Eastern region of India. According to reports, it will be set in Nagaland, as well as Kolkata, Mumbai, and Delhi.