Published On
'The Witcher' Season 3 trailer out: Release date, when & where to watch
Netflix's Henry Cavil starrer 'The Witcher' Season 3 trailer released Author :
Navjot Kaur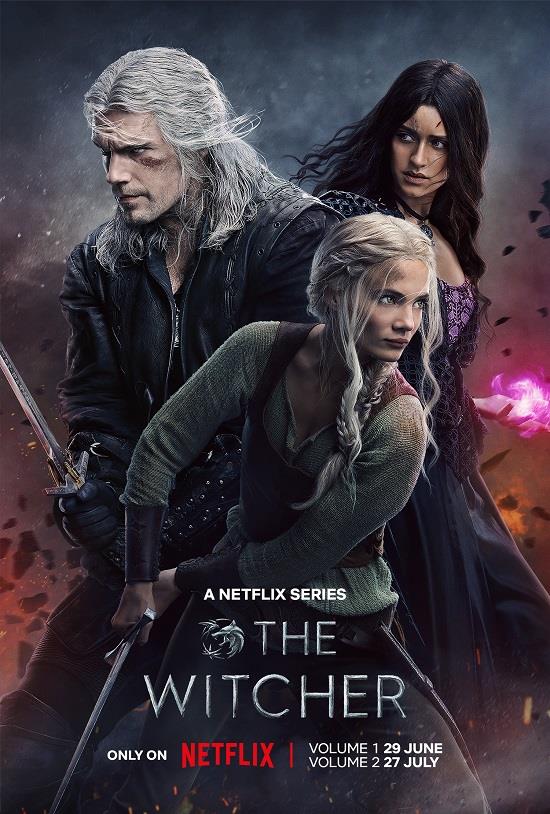 All the fans practice your incantations, sharpen your swords and brew your potions as Netflix has released its official trailer of the fantasy-drama series "The Witcher" which is returning for its magical third season.
The show created by Lauren Schmidt Hissrich is based on the book series of the same name by Polish writer Andrzej Sapkowski.
It is scheduled to premiere on Thursday, 29 June 2023 on Netflix. The brand-new season will be broken up into 2 parts. The first volume will release a set of five episodes and the second volume will drop almost a month after, on 27th July 2023.
For the 3rd season, Geralt of Rivia played by Henry Cavil, Yennefer of Vengerberg portrayed by Anya Chaltora and Ciri essayed by Freya Allan will be seen returning to the screens. However, this will be the final season where Henry Cavil stars as Geralt as there were reports of creative differences between the actor and the creators that prompted him to curtail his journey. On the brighter side, Liam Hemsworth will replace Cavil for season 4.
Watch the trailer
Never Have I Ever Season 4 OTT Release Date, Where to Watch, and What to Expect
What Happened in Season 2?
The second season of 'The Witcher' was a huge success and held its position as the number-one TV show on the OTT platform for almost 2 consecutive weeks.
The story picks up right from where the first season ended. The battle of Sodden has concluded with Yennefer (Anya Chaltora) setting the forest ablaze and thus defeating the Nilfgaardian army.
Geralt of Rivia (Henry Cavil) unites with Princess Ciri (Freya Allan) and looks for Yennefer, who has perished in the battle according to Tissaia (MyAnna Buring) who is her mentor. Convinced that Yennefer lost her life, Geralt takes Ciri to the childhood home of witchers, Kaer Morhen which serves as a safe haven.
With the assistance of Geralt, sorceress Triss (Anna Shaffer) and Vesemir (Played by Kim Bodnia), Princess Ciri learns more about herself and the mysterious magical powers she possesses.
The character development, shaping of the story arc and the setting of the series make it an absolutely intriguing binge-worthy watch.