Published On
Netflix USA: Wednesday trailer puts the black magic on display for Americans: Tim Burton webseries trends atop
In the trailer, Ortega will be heard saying, "Little did I know that I'd be stepping into a nightmare, Full of mystery, mayhem, and murder. I think I'm going to love it here
Author :
Tushar Singh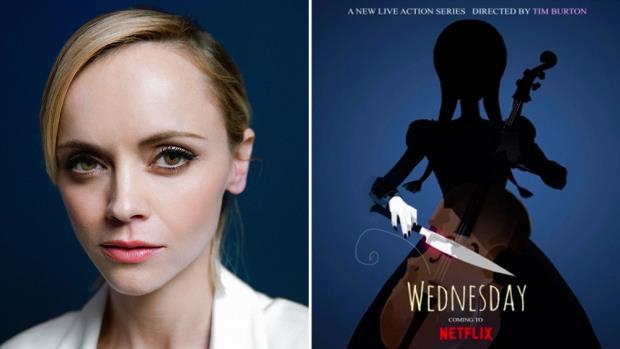 The trailer for a mysterious yet magical series 'Wednesday' was released on Netflix marking the return of Addams Family with a banger from director Tim Burton.
The star from 'YOU' Jenna Ortega plays Wednesday, the gothlike teenage daughter of Morticia and Gomez Addams filled with psychic abilities who attends Nevermore Academy serves as a clear-cut hint of the mayhem that will unfold in the due passage of time.
In the trailer, Ortega will be heard saying, "Little did I know that I'd be stepping into a nightmare, Full of mystery, mayhem, and murder. I think I'm going to love it here."
The series also stars Catherine Zeta-Jones as Morticia, Luis Guzmán as Gomez, and Isaac Ordonez as Wednesday's brother Pugsley. Victor Dorobantu plays Thing, and George Burcea plays Lurch. Christina Ricci, who played Wednesday in the '90s films, will be marking a return to appear in the series.
The series will have eight episodes in total with Burton directing four of them. In less than a day of its launch, the trailer has surpassed 2 million views on YouTube. Netizens are already loving the trailer with the kind of presentation and plot that has been established.
Sidharth Malhotra Kiara Advani Wedding: Karan Johar to dance with THIS actor on 'Dola re Dola' track; Read
Watch here: