Published On
"Tough day at work", says police while catching a leopard, watch video
In an operation to catch a leopard in the Behrampur village of Haryana's Panipat, a cop and two forest department officers were injured
Author :
Nishtha Jairath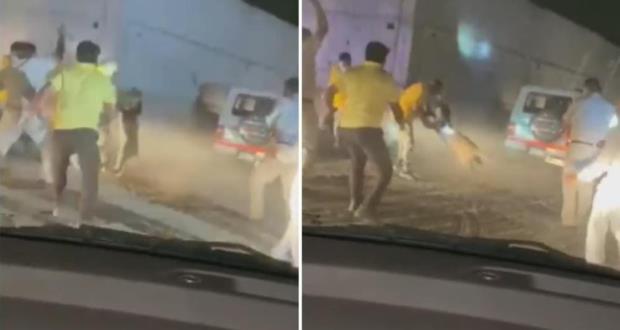 During an operation to catch a leopard in the Behrampur village of Haryana's Panipat, a cop and two forest department officers were injured. Later on, the leopard was effectively tranquilized.
On Saturday, the event occurred as a rescue team was attempting to catch the leopard. The team was responding to a tip from locals who had seen the leopard. The leopard encounter wounded a Station House Officer (SHO) and two Forest Department employees who were heading the party.
Despite this, the crew was able to control the leopard.
The footage was shared on social media by the Panipat Superintendent of Police, who complimented the bravery and daring of all involved in the operation.
"Tough day at work for people from police and forest dept. A couple of them suffered injuries. Salute to their bravery and courage. In the end, everyone is safe. Including the leopard," Panipat SP Shashank Kumar Sawan stated on Twitter.
Also Read: "The new generation is changing the world, I get inspiration from them," says the CEO of Google, Sundar Pichai
Mr. Sawan's tweet has received over 8,800 likes and 1,700 retweets at the time of writing. A number of social media users praised the officers for their bravery. "This video demonstrates how risky the work of a police officer is," one commenter said.