Published On
"The new generation is changing the world, I get inspiration from them," says the CEO of Google, Sundar Pichai
The CEO of Alphabet, the parent company of Google, talked openly to students at Stanford Graduate School of Management in the United States
Author :
Nishtha Jairath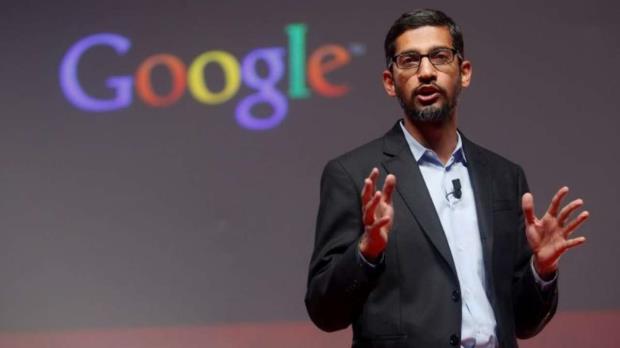 Sundar Pichai, the CEO of Alphabet, the parent company of Google, talked openly to students at Stanford Graduate School of Management in the United States about their beginnings and journey so far. 'At the age of 8, I never dreamed of going to IIT,' he told the students. I didn't do my homeschooling either. These claims made on Wikipedia and other websites are false.
Yes, the technological change was significant for me because it necessitated a long wait. The old rotary dial phone was put in the house after a 5-year wait in childhood. Then I noticed the people that used to visit our home. I've always believed that technology can bring about change, and my goal has always been to have simple access to technology.
What makes Google unique?
Sundar Pichai: The finest and unique aspect of our organization is its positive and optimistic work environment. Most individuals will try to explain why things won't work out. However, the atmosphere is different here. People here will tell you that this is a great concept, but it has to be put into action. That is, you may try something new, and solve issues more effectively; this environment was discovered by Google. Creating a culture like this requires a lot of effort. I was held back by my culture.
What steps should be taken next?
Sundar Pichai: If you want to progress, you need innovation. On the other hand, when businesses get larger, they become more cautious. Even if they are financially secure and have many resources, they are not generous in their decision-making. That is, they prefer to invest exclusively in safe bets over time. Businesses must take chances and promote innovation. Aside from that, they must also be prepared to fail.
What if the results aren't as anticipated?
Sundar Pichai: Not only the outcomes but also the efforts, must be recognized. The company's development is due to those good initials that have been saved. You must put in more effort as the company grows. Maintaining a culture of innovation and product creation in the IT industry is an important element of this process. It is critical to concentrate on this.
Is there any habit or mantra that helps you break out of a difficult spot?
Pichai, Sundar: Two things are necessary. The first step is to make decisions, which you are capable of doing. This signifies you're untying a knot that will allow the company to go forward. Bill Cambell, my mentor, taught me this. Every week, he'd come to see me and ask, "Which knot did you untie this week?" As a result, this created a work culture.
It makes work a little more enjoyable now that I see my selections as actually assisting the firm. Second, you understand that most of your decisions are insignificant over time; they may appear to be important at first, but you eventually recognize that they were not decisions that produced outcomes.
It will happen, and you must learn from it. Leadership involves making decisions. I also believe that many of my selections do not provide the desired outcomes. This process will continue as long as you are linked with work.
What are your thoughts on digital skilling?
Pichai, Sundar: With a huge corporation, a lot of things come your way. We've concentrated on information and digital skills. There is no alternative to a college education, in our opinion. But, regrettably, not everyone can afford it. That is why in America, we have prioritized digital skills.
A nine-month career certificate program has begun. So far, 75 thousand people have benefited from it, with 50 percent of them being from underrepresented communities. To find these people, we engage closely with employers.
Also Read: Musk tweets on death under 'mysterious circumstances', mother says not funny
What makes a business great?
Sundar Pichai: I am really enthusiastic about the future. We began to imagine what office space might be like when people dismissed Google 20 years ago. We determined that working should be enjoyable. For this, we made significant improvements to the workplace space. The remainder of the valley's residents followed suit.
The spirit of building an office culture that nurtures innovation contributes to the company's overall success. I believe that everyone should have the same level of flexibility. Let me state unequivocally that we value personal relationships. But I believe we can do this more effectively if we are more liberal with employees and give them more authority.