Published On
Tropical Depression 9 strengthens in a massive storm, likely to hit Florida as Hurricane next week, officials raise alert
The meteorological department has put the Cayman Islands in the category of Hurricane watch implying that Hurricane conditions are very much possible to follow
Author :
Tushar Singh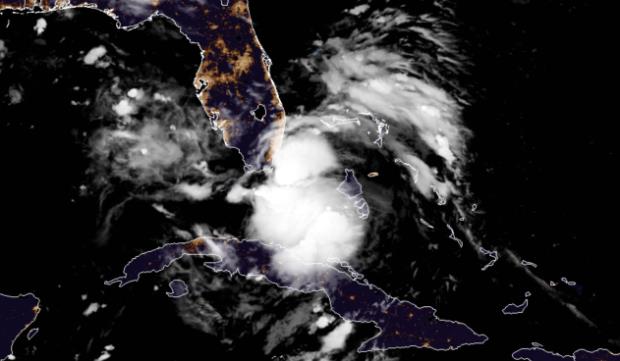 Tropical depression Nine on rising from the Caribbean strengthened into a massive Tropical Storm Ian late on Friday night. As per the Meteorological department, this is expected to hit Florida as early as Friday taking the shape of a category 3 hurricane.
The American media cited the met department, that as of Saturday morning at 5 AM local time, Tropical Storm Ian had strengthened moving westwards over the Central Caribbean at a speed of 14mph.
Ian's maximum wind speed was recorded at 45mph, located 315 miles southeast of Kingston, Jamaica, and approximately around 600 miles east of Grand Cayman, where the hurricane conditions are possible to make a fall earliest by Monday.
Whereas, the Florida Keys and South Florida can expect heavy rains as early as Monday. NHC has predicted some flash and urban flooding with this rainfall. Tony Mainolfi a Meteorologist said, "Rapid intensification is forecast Monday through Wednesday over some very warm water."
He went on to add that, the "GFS model continues to be slower and west of Euro with the forecast cone between these two models tonight. Intensity forecasts remain very impressive in the Category 2 - Category 4 range."
The department has put the Cayman Islands in the category of Hurricane watch implying that Hurricane conditions are very much possible to follow. As per the established norms, a watch is usually issued 48 hours prior to the anticipated first occurrence of tropical strong winds.
Is Xi JinPing under house arrest? Unverified report sparks talks of a possible Chinese PLA's takeover; Details inside
The authority has issued an alert in the concerned region owing to the massive development over the possibility of the hurricane and has asked to make all the possible arrangements before things turn for worse.
As the storm grows with great intensity, it is likely to wreak havoc. People are advised not to panic as the officials are trying to make all possible arrangements before the storm finally makes landfall.