Published On
True Scoop's Managing Director gets invited for Google's Train the Trainer Program in Gurugram
Google News Initiative India Training Network chose about 50 renowned Journalists and Media educators from across the country to attend a 3-day long bootcamp on fact-checking. Author :
Guneet kaur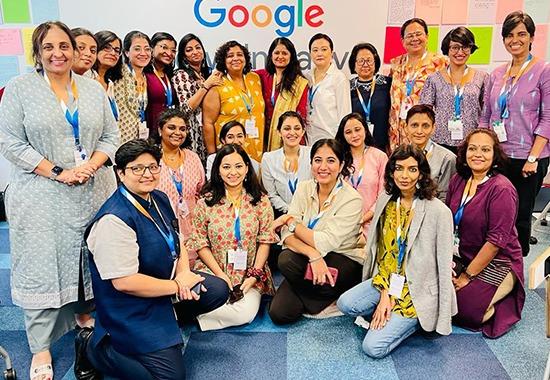 Misinformation and Disinformation in the digital era have become increasingly common with the recent rise of social media. This trend is gradually seeping into the mainstream media as well. To inform people on the ill-effects of false information and educating them to decipher fake from real, Google News Initiative India Training Network organized a three-day program called Train The Trainer (ToT) at the Google Office, Gurugram from 3rd August to 5th August 2022.
This boot camp encompassed Visual & Audio verification, Data verification and Climate Change verification as a part of its curriculum. A Supreme Court lawyer also shed light on some important laws pertaining to digital media during the Program. A panel of previous Trainers also shared their journeys and shed some light on how Fact Checking Departments are being set up to fight misinformation in the digital era.
Khyati Kohli, Managing Director at True Scoop (Punjab's fastest growing digital News Channel in English), was one of the few chosen candidates to attend Google's ToT Program. Journalists working at the World Economic Forum, The Hindu and India Today among others were a part of this workshop. At the end of the training session, Google encouraged the trainees to go back to their hometowns and educate more newsrooms and journalism students on how to leverage fact-checking tools to combat prevailing misinformation.