Published On
UK PM Election, Liz Truss: Everything you need to know about Britain's top Prime Ministerial candidate
Liz Truss belonged to a family of varying political ideology, during her stint while contesting election her father didn't stood by her as the latter was an ardent supporter of Liberal Party
Author :
Tushar Singh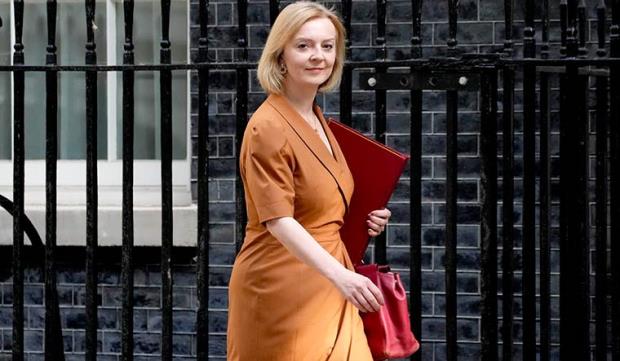 If reports are to be believed the UK's foreign secretary Liz Truss stands as the front runner against his compatriot Rishi Sunak of Indian origin in the race for the next British PM after Boris Johnson's ouster.
Liz Truss's life story is no less than a dramatic story. Truss, 47 took her early education in a government-aided school her father was a Professor of Mathematics, and her mother a nursing assistant. Truss's family is supportive of the ideology of Britain's Labour Party.
Upon completion of her High School Truss moved to Oxford to take her higher studies in Politics, Economy, and Philosophy.
After completing her stint at the Oxford Truss's journey as the accountant was short-lived as she made a switch to politics. Her first major political success was her victory as a councilor.
All throughout, her family was a supporter of the Labour party's ideology but her interest inclined towards thoughts and ideas of the Conservative party, which even earned her the tag of an ardent Right-wing ideologue.
Her major political break came in 2010 when she was elected as the MP. It must be noted that initially, Truss was against the matter of Britain's exit from the EU.
However, she switched over and stood in support of Boris Johnson whose Brexit revolution made him a national hero and later as the political pundits say was the driving force in his elevation to the post of British PM.
A look at her journey since birth:
Liz Truss (Marry Elizabeth Truss) was born on July 26th, 1975 to father John Truss and mother Marry Truss in Oxford. Her family made a shift to Scotland where she took her early life education, years later to this they made a shift to Canada.
The impact of her family's inclination towards the ideology of the Labour Party was clear upon her as she was active in college politics and even campaigned for Liberal Democrats Party and has even served in the position of the president of Liberal Democrats at Oxford University.
Canada Stabbings: Saskatchewan residents narrate horrors of killing spree as hunt for the dreaded duo underway
However, her gradual inclination toward the Conservative ideology made her join the party towards the end of her graduation in 1996 and has been serving since then.
Initial political outing:
Truss unsuccessfully contested the 1998 and 2002 Boro Council elections but eventually won her first election for the councilor in 2006 and became a parliamentarian in 2006.
It is pertinent to mention here that Truss's father didn't stand for his daughter's campaign as the latter was supportive of the Labour Party, however, her mother was standing all for her.
Two years later after becoming the MP Truss was nominated as the Education Minister. It was under her tenure a survey was launched that showed an only 20% of the students under the age of 18 studied Mathematics and hence made Maths mandatory for the students. Truss was then made the Environment Minister in 2014.
Her stand on Brexit:
Truss initially objected to the Brexit movement, however, she changed her stand and supported Boris Johnson-led movement. In 2016 a referendum favored the cause of Brexit with 51.89% of the vote cast for it.
In 2016 Truss was made the Law Secretary, Chief of the Treasury in 2017, and finally during the Prime Ministership of Boris Johnson Truss was made Foreign Secretary the post that she holds until the date