Published On
#FirstStoryPositive: Upkaar Coordination Society- a blessing for the female infants
For many people in this country, 'It's a girl' are the deadliest words but an NGO has proved that it is a blessing in disguise. Author :
Guneet kaur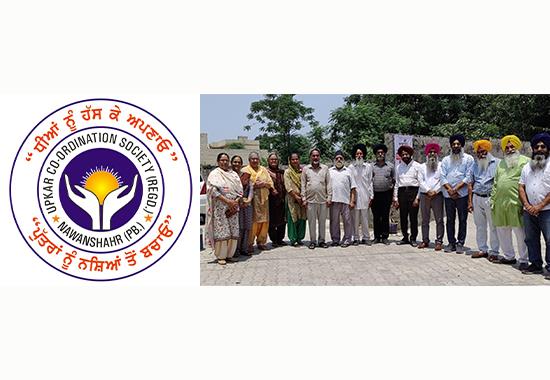 Upkaar Coordination Society was started in the year 2005 and was inspired by Shri Kishan Kumar, IAS, DC 2005-2007. The idea behind starting this NGO was to put an end to female foeticide and drug addiction. Upkaar Coordination Society acts as an umbrella under which 70 already existing NGOs work against the evils of society.
The State Government after hearing this idea decided to launch the NGO as Nawanshahr Model. The DC decided that this organization will work with the help of two pillars- one will be government organizations that will enforce all the action plans and the other will be the umbrella NGO.
This organization has hammered its way to reach where it is and also achieve the goal for which it was started. It does not work on the grants of the government. They gather their funds from NRIs, Donations, etc. The members of the NGO make sure that they regularly stage shows, dramas, and plays in different schools, colleges, and villages to create awareness among the people against social evils.
They have also carried out numerous sting operations against the doctors who do illegal scanning and determine the sex of a foetus inside a mother's womb. They also got featured in a very famous show 'Satyamev Jayate' where they were applauded for the work they have been doing.
The result of their hard work is visible through the surveys too. In 2001, the sex ratio was 808 girls per thousand boys which saw a great improvement as it jumped to 885 girls per thousand boys in 2011. Also, 250 drug addicts said no to drugs after getting treatment in 5 big de-addiction camps.
Nawanshahr is the number one district that has the highest sex ratio of girls per thousand boys. Hearing their story makes everyone believe that if you want to bring a change in society, nothing can stop you from making this world a better place to live.