Published On
US Bees Stung Case: 20-years-old on ventilator after being attacked by 20,000 killer African bees
As per the reports published in the American media, Austin was stung by over 20,000 times by the deadly African killer bees when he was doing the tree work for one of his friends
Author :
Tushar Singh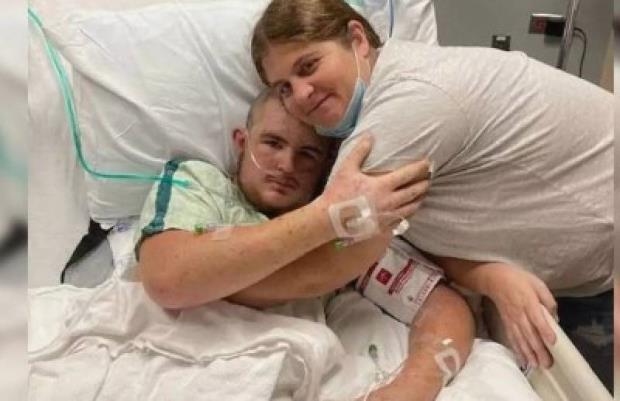 A young man in the state of Ohio named Austin Bellamy, 20 ended up in a coma upon being admitted to the hospital after he accidentally cut into a beehive while working for his friend.
As per the reports published in the American media, Austin was stung by over 20,000 times by the deadly African killer bees when he was doing the tree work for one of his friends.
The situation turned extremely adverse pushing the bee sting victim on the ventilator his mother Shawna Carter informed the media who also launched a fundraiser page to pay for his medical son's medical expenses.
The Carter's fundraiser page statement read, "On Friday, Bellamy was trimming lemon tree branches when he inadvertently cut into a hive of African killer bees and was stung more than 20,000 times."
"When he started cutting them (the branches), that's when the bees came out, and he tried to anchor himself down, and he couldn't," Bellamy's grandmother Phyllis Edwards told the American media. "He was hollering, 'Help! Help me! Help!' And nobody would help him."
Texas: Greg Abbott administration spends over $12 million to ferry migrants from Mexico, Netizens accuses of scam; click for details
The youth's family watched as the event unfolded and were helpless about the case as they would also come under attack.
Carter, Austin's mother was not at the spot when the incident happened, and said she fainted when she was told about the event on a phone call.
She went on to explain the incident that it took doctors more than a day to remove the ingested bees the number of which was nearly about 30.
Fortunately, doctors expect him to make a full recovery, Carter said while explaining the development of the case.