Published On
US Green Card: Panel proposes fresh recommendations on the country's citizenship, know-how will it help Indian immigrants to the US
Among the recommendation coming in from the commission on the green card, includes reducing the adjudication and processing time for the applications to six months
Author :
Tushar Singh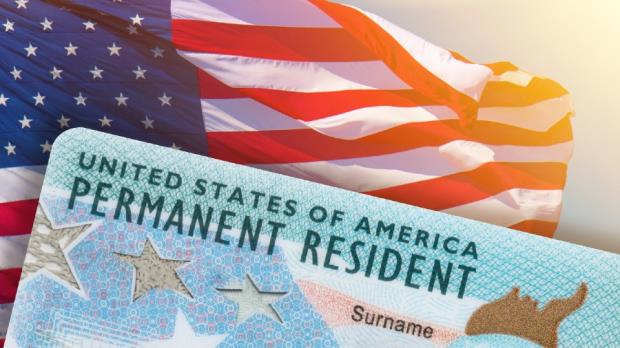 With a commission's recommendation under consideration, the White House is looking ahead to reduce adjudication and processing of Green Card applications. Once the move finally comes into force it will get easier for immigrants to the US to avail of the Green Card.
A Green Card, known as a permanent resident card is issued to immigrants to the US which serves as evidence of permanent residency.
Among the recommendation coming in from the commission on the green card, includes reducing the adjudication and processing time for the applications to six months. As per the PTI, the commission has also targeted April, next year to clear all the backlogs.
A member of the commission said, "If there is a query or more information is needed, USCIS (the United States Citizenship and Immigration Services) and the Department of State (DOS) shall continue to process the applications outside the six-month goal and adjudicate decisions in a timely fashion.
If an application is not completed in six months, then it will not be terminated and will continue to be processed in a timely fashion ongoing."
How will the recommendation benefit Indian nationals?
The recommendations are being seen as a major push of hope for the immigrants in line for the clearance of their outstanding applications. As per a report published in July earlier this year, a total of 369,322 applicants, who have approved employment visa petitions, are awaiting visa availability under the EB2 and EB3 (for professionals and skilled workers) categories.
Is the World Ending on September 24? Doomsday prediction on TikTok sends netizens into a frenzy
Firms around America use EB2 and EB3 categories to sponsor visas for their immigrant workers, using this the workers get a Green Card or the status of a permanent resident.
For these many residents of Indian origin, the recommendation comes as a huge boost of hope as the COVID-related closures have resulted in staff cuts and made the processing slow and difficult.
The commission in its recommendation reports has flagged the case around how 7.5 million visas application is under the backlog and therefore need an urgent hearing of these petitions.
In 2021 the concerned authority in the US offered a meager 65, 452 family-based preference Green Cards against the total availability of 226,000.
Among others, the commission said to renew the work permit extension automatically to 365 days. Over that adjudicating requests for temporary work programs, such as the H-1B and H-2A visas have also been put for by the panel deliberating on the matter.