Published On
Valentine's Week 2023: Premium and Unique chocolates to gift your valentine this 'Chocolate Day'
Take a glance at some of the top premium brands of Chocolates that your loved one will be in immense love with Author :
Sukhdev Singh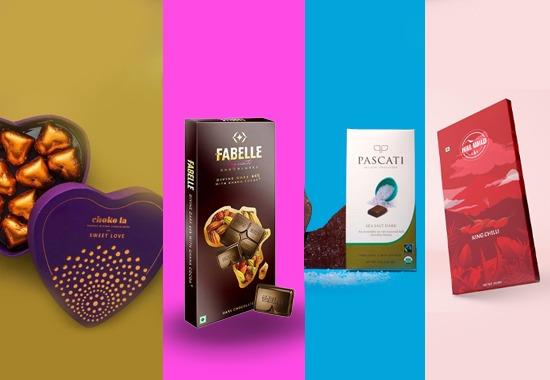 Valentine's week is already underway and the couple is living together in the best moments with every single day falling by in the week meant to celebrate love. However, the worst that it gets is that people mess this up when it comes to giving gifts which is the worst scenario with the boys.
Let us help you out, for chocolates which is something that girls crave is the must that you need to take the best care of with additional diligence here's a list of a few premium chocolates that you can gift to your loved one on the coming Chocolate Day of Valentine's week.
La Maison du Chocolate Selection, Set of 16:
Perhaps the chicest chocolate box on the market, La Maison du Chocolat is a cult favourite. It comes with a collection of 16 elegantly-crafted confections that include milk chocolate and dark chocolate pralines and ganaches, as well delectable flavours of French lemon, Ghanaian cocoa, and Bourbon vanilla.
Harry and David Signature Chocolate Truffles:
If your partner is a truffle lover there can't be anything better than this Harry and David arrangement. The beautifully decorated bonbons include cherry, coffee, raspberry, and pure chocolate fillings.
The Chocolate Covered Co. Belgian Chocolate Covered Berries & Ultimate OREOs:
This is the ultimate deluxe Valentine's Day treat which everyone would be loving more than anything get your loved one this package of chocolate-covered strawberries and Oreos. Each confection is dipped in decadent dark, white, or milk Belgian chocolates and is finished with a variety of nuts, candies, and chocolate ribbons.
Baby Brownies Sweet 16 Gift Box:
Do you know anyone who wouldn't want a box of lush chocolatey brownies for Valentine's Day? The mouthwatering package comes with 16 individually wrapped mini brownies and blondies that'll satisfy just about any sweet tooth.
Williams Sonoma Wine Pairing Chocolate Bars:
It is the unique milk and dark chocolate bars recommended with complementary wine pairings for their consumption. It would be even greater if the gift accompanies a bottle (or two) of booze should accompany this gift.
Harry and David Sea Salt Caramels Gift Box:
This chocolate box consists entirely of sea salt-sprinkled caramels, in both milk and dark chocolate. Who could possibly argue with that?
Jacques Torres Chocolate Jacques' Signature Chocolates:
Jacques Torres earned the nickname Mr Chocolate for some incredible kinds of stuff that it has presented over the period of time, his premium signature collections include, classic essentials like hazelnut and raspberry as well as playful finds like the key lime ganache-filled "Love Bug" and red-wine-filled "Grand Cru" which are sure to set a romantic mood.
Classic Collection of Godiva Chocolatier Classic Gold Box, 19 pieces:
No one can deny even if you are gifting anyone for the first time this classic gold box filled with some of this beloved Belgian chocolatier's signature flavours. Featured faves include hazelnut praline covered in sweet milk chocolate, caramel covered in milk chocolate, and creamy coconut covered in decadent dark chocolate.
Exotic Truffle Collection from Vosges Chocolate:
The uniquely flavoured truffles are a gem that anyone would wish to try. From chile to absinthe, to wasabi, to Balsamic vinegar, this collection of dark chocolate treats will take your tastebuds on an adventure.